Description
Anas Modamani arrived in Berlin in 2015 after making the trek from Syria and celebrated with a selfie he posted to Facebook. But his photo quickly became a 'fake news' post, going viral. Overnight, Anas found himself in the crosshairs of a geopolitical debate threatening everything he had built in his new home. Deciding to take matters into his own hands, he brought a lawsuit against Facebook, one of the most powerful companies of our time. But what happened on his day in court?
In our new and rapidly evolving media ecosystem, the story of Anas Modamani offers an inside glimpse into the online fake news and hate speech scandals that have rocked the world over the last few years.
---
Director Biography – Adrienne Collatos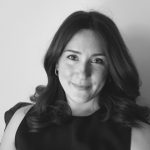 Adrienne is a documentary producer and director. Her credits include Nothing Left Unsaid: Gloria Vanderbilt and Anderson Cooper and Emmy-winning, What Happened, Miss Simone? She has produced for HBO, Netflix, Conde Nast, Al Gore's The Climate Reality Project and Tribeca Studios. In 2015 she was an inaugural Impact Partners' Emerging Producer.
Adrienne Collatos Director
Karen K. H. Sim Writer
Adrienne Collatos Producer Nothing Left Unsaid: Gloria Vanderbilt & Anderson Cooper; What Happened, Miss Simone?; Matangi/Maya/M.I.A.; A Dangerous Son; The Last Laugh
Karen K. H. Sim Producer Sidelined; Ask the Sexpert; Nothing Left Unsaid: Gloria Vanderbilt & Anderson Cooper
Leah Goudsmit Editor
Thomas Rutishauser Composer
Film Type:Documentary
Runtime:16 minutes 30 seconds
Completion Date:January 1, 2019
Country of Origin:United States
Country of Filming:Germany
Film Language:Arabic, English, German
Shooting Format:Canon C300
Film Color:Black & White and Color
First-time Filmmaker:No
Student Project:No