Description
After months of being on the run, finally Hasim is sitting in the bus on its way to Stuttgart, his new home. Here he finally wants to find safety and rebuild his life. Quickly however he comes across the thick jungle of german bureaucracy and in a loop somewhere between permit of residence and deportation. It's the beginning of a time of unsure waiting.
---
Director Biography – Jan Wittkopp, Simon Schneckenburger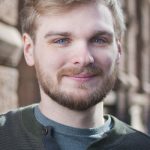 Jan Wittkopp is active in the German film community since 2011 and since participated in over 90 film projects. His first short movie "Auf dem Weg" achieved the first prize at the Shorts Offenburg film festival.
---
Jan Wittkopp Director
Simon Schneckenburger Director
Jan Wittkopp Writer
Benjamin Tomoff Producer
Burak Yigit Key Cas t"Hasim"Victoria
Film Type: Short
Runtime: 19 minutes 32 seconds
Completion Date: December 3, 2015
Production Budget: 3,000 EUR
Country of Origin: Germany
Country of Filming: Germany
Film Language: English, German
Shooting Format: Digital
Aspect Ratio: 2,35:1
Film Color: Color
First-time Filmmaker: No
Student Project: Yes