Description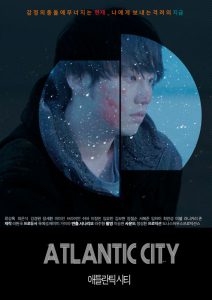 MK, a Korean teen, moved to the US and became a wanderer without a high school diploma. His younger sister and his mother left the States, lamenting she'd rather struggle through debt back in South Korea than live in America. MK stayed with his father But soon, his father left the house. MK was left with piling bills that he could not pay for which led him to a Korean Homeless Shelter. MK tries his best to find a job in order to earn money but things don't turn out as he wishes. One night, while searching for wifi connection outside the shelter, MK witnesses father walking to the shelter by chance and that day his father steals money from the shelter and vanishes.
---
Director Biography –
Juhyoung Ra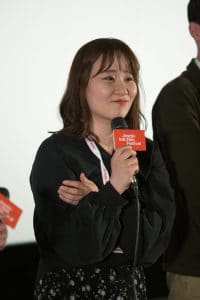 Juhyoung Ra, Born in 1981
After graduating from The National University of Arts, she majored in Film in Stony Brook, NYC. Short film (Encounter, 2011) was screened at several film festivals including Jeonju International Film Festival. The short (Jung Mi, 2014)(Bye, Christina, 2015) was screened at several international film festivals, Artist Forums in NYC. Her first feature, Atlantic City, is a selected work from Stony Brook + Killer films, chosen for the full-length scenario.
Director Statement
A few years ago, when I was staying in New York City, I heard a very disastrous story that one boy was begging in a Korean town, But I could not help the boy whose parents were gone in bankruptcy and wandered alone in a Korean town. I just turned it off. At the time, I was too hard to live in New York because of everything that surrounds me. I could not help it because there was only darkness in front of me. But the thing was strangely in my heart, and emotionall, it made me worse every time I made a movie . After all, I decided to make this story as a feature film. To pray the comfort of the boy, I had to make a movie. So it needed more realism by shooting, Sound, Mise-en-Scene, dialogue than other cool films. I wanted to draw emotions out of reality. I had shot most of the footages in New York City and tried to capture real-life scenes and landscapes. I felt that the power of the raw materials could capture the boy's emotions — the movie completed through these processes. Finally, I could convey my apologies to the boy through this film.
---
---
Project Type:Feature
Genres:Drama, Family
Runtime:1 hour 40 minutes
Completion Date:May 4, 2019
Production Budget:15,000 USD
Country of Origin:Korea, Republic of
Country of Filming:United States
Language:Korean
Shooting Format:Digital
Aspect Ratio:16:9
Film Color:Black & White and Color
First-time Filmmaker:No
Student Project:No