Description
When they are forced to separate, 10-year-old Ali and his 18-year-old brother Mohammed have already been travelling for a long time. Three years earlier, a bomb destroyed their home in Kabul and killed their parents.
Quando sono costretti a separarsi, Ali, un bambino di 10 anni, e suo fratello Mohammed, 18 anni, sono già in viaggio da molto tempo. Tre anni prima, una bomba ha distrutto la loro casa a Kabul e ucciso i loro genitori.
---
Director Biography – Beppe Tufarulo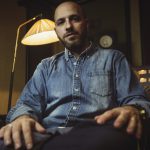 Beppe Tufarulo (June 8th, 1975) is an Italian film director. He started his directing career at MTV and has writ-ten, directed and edited a variety of different projects, including TV shows, music videos, pro-mos both in Italy and abroad.Several of the social issue-based documentaries he has directed in various countries around the world have received honourable mentions and won awards such as the Ilaria Alpi Journa-lism Prize. In 2010 he won the Short Films section of the Solinas Talent Prize, and this allowed him to realise the short film We Love Our Clients which has participated in more than seventy national and international festivals, winning numerous prizes and awards.Over the last few years, he has directed TV adverts and branded content for many interna-tional brands such as Armani, Diesel, Timberland, Red Bull.In addition to his advertising work, for Rai Cinema Beppe has directed the documentary I Figli Della Shoah, which premiered at the International Film Festival of Rome, and a several music documentaries for Sky Arte HD. He recently directed Armani Privé – a view beyond, a documentary about one of the greatest italian fashion artists. He is currently working on his first feature film.
Beppe Tufarulo (8 giugno 1975) è un regista italiano. Ha iniziato la sua carriera di regista con MTV e ha scritto, diretto e curato diversi progetti, tra cui programmi TV, video musicali, pro-mos in Italia e all'estero. Diversi dei documentari basati su temi sociali che ha diretto in vari paesi in tutto il mondo hanno ricevuto menzioni d'onore e hanno vinto premi come il Premio Ilaria Alpi per il giornalismo. Nel 2010 ha vinto la sezione Cortometraggi del Solinas Talent Prize, e questo gli ha permesso di realizzare il cortometraggio "We Love Our Clients" che ha partecipato a più di settanta festival nazionali e internazionali, vincendo numerosi premi e riconoscimenti. Negli ultimi anni , ha diretto spot televisivi e contenuti di marca per molti marchi internazionali come Armani, Diesel, Timberland, Red Bull. Oltre alla sua attività pubblicitaria, per Rai Cinema Beppe ha diretto il documentario I "Figli Della Shoah", presentato in anteprima al International Film Festival of Rome, e diversi documentari musicali per Sky Arte HD. Di recente ha diretto "Armani Privé – una visione al di là", un documentario su uno dei più grandi artisti della moda italiana. Attualmente sta lavorando al suo primo lungometraggio.
---
Director Statement
"Looking for exceptional stories and giving them a voice has become my job. Alì Ehsani was introduced to me by a person of trust three years ago. When we met, I thought I already knew many of the things he would tell me: after all, I read newspapers every day.In just a couple of hours I completely changed my mind, as the film of an incredibly tough life started flowing in front of me: a kid born in a country at war, with no running water nor elec-tricity; who lost his parents and left his home with his brother, hidden on the roof of a van, only to lose him too; who crossed several borders always fearing to be sent back; who, all alone at age 12, finally reached Italy hidden under a truck."
---
BEPPE TUFARULO Director
FRANCESCO CASOLO Writer
TAPELESS FILM Producer
ART OF PANIC Producer
NAWID SHARIFI Key Cast "Alì Ehsani"
DANOSH SHARIFI Key Cast "Mohammed Ehsani"
Francesco Di Pierro Cinematography
BEPPE TUFARULO Editing
Film Type:Short
Genres:Drama
Runtime:15 minutes
Completion Date:February 1, 2019
Country of Origin:Italy
Country of Filming:Italy
Film Language:Persian
Shooting Format:DIGITAL
Aspect Ratio:2:39
Film Color:Color
First-time Filmmaker:No
Student Project:No