Description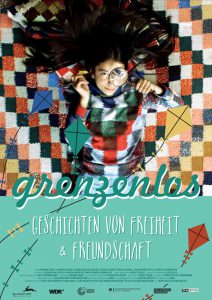 Films for refugee children, for their friends and for everyone else. This creative documentary (episode film) without dialogues takes the viewer on a journey into children's worlds of different countries, real and dreamed. Ola befriends a giant, a boy from Jordan learns to laugh again, a magnifying glass lead us into a dream world and creates a new friendship, Jumana longs for their homeland and simply turns Germany upside down over and over again … In these cinematic miniatures , which were designed by filmmakers from countries such as Syria, Iran, Jordan, Germany and Colombia, the whole emotional range of refugee children is renegotiated.
BEYOND BORDERS – STORIES OF FREEDOM & FRIENDSHIP
THE OVERALL PROJECT
These seven films cast in an entirely new light the wide range of emotions experienced by refugee children. The films demonstrate imaginatively how loneliness may lead to friendship, fear transforms into a sense of warmth and security, sorrow and loss prepare the ground for new beginnings and a grey world morphs into a colourful one, perhaps with new prospects for the future.
It is important to us that we conceive of BEYOND BORDERS – STORIES OF FREEDOM & FRIENDSHIP a single comprehensive project. We intend to seize upon this opportunity to present all of these diverse aspects of fragile happiness in a single entity and bring to life an entire cosmos of small escapes.
BEYOND BORDERS – STORIES OF FREEDOM & FRIENDSHIP is to be shown as an episode film (80 minutes in length) at festivals, in cinemas, refugee camps, schools, etc. around the world. The film has already attracted considerable interest and a number of children's film festivals are planning to show it. Supporting programmes with accompanying material will be developed together with media educators. However, the individual films can also be shown individually, both in short film programmes and on television. www.bildersturm-film.de
---
Director Biography – Sandra Dajani, Nazgol Emami, Johanna Bentz, Madeleine Dallmeyer, Camilo Colmenares, Diana Menestrey, Khaled Nawal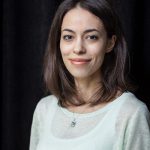 Sandra Dajani is an independent animation artist and director from Jordan. Holds an MFA degree in Animation from Tama Art University in Japan. Sandra has more than 10 years of experience as an artist and animator working for several commercial animation companies as well as a freelancer for several diverse projects. She is also a faculty member at PSUT's Computer Graphics and Animation Department.
Most of her films' themes are human-centered and tackle dramatic and social topics in relation to human nature and behavior in a grotesque and dark
humor manner. Her films were screened in several exhibitions in Jordan and student festivals in Japan.
Khaled Nawal was born in Damascus in 1984. He graduated from the Higher Institute of Dramatic Arts in Damascus in 2007 where he went on to work as a master assistant in acting classes until 2008. Afterwards he moved to Poland where he continued to study in The National Polish Film, Television and Theatre School in Łódź (PWSFTViT) between 2009-2011. In 2012 he moved his study to the German Film and Television Academy in Berlin (dffb) where he is now a student in the directing department. Alongside his study in Berlin he worked for the association Minor Projektkontor für Bildung und Forschung as a theatre and photography trainer on projects with female and youth prisoners.
At the moment he is involved in a visual arts project aiming to empower refugee youth in Berlin by teaching them how to express themselves through film.
WADA', his first short fiction film from 2015 has been presented and awarded in many German and international film festivals .
Johanna was born in Munich, Germany in 1982. Her 68'spirit parents took her and her sister backpacking since their childhood. These journeys to Asia, Africa, America and Europe shaped her interest for different realities, parallel worlds and storytelling.
After finishing school in 2003 several years of traveling and working through Europe, Asia and South America followed. In 2006 she started studying directing for documentary film at Filmakademie Baden- Württemberg. Soon her films were shown in national and international festivals and in German TV. In 2012 she received her diploma in directing for "Die Verführungskünstler". In 2013 the film was awarded with the Film prize Baden-Württemberg 2013 for the best documentary. Johanna works as an author and director for film and radio features. She lives and works in Berlin and elsewhere in this beautiful world.
Madeleine Dallmeyer was Born and raised in Munich.
She studied Anthropology till 2006 and afterwards she studied Documentary Filmmaking till April 2012.
She lived in Munich, Perugia, Ludwigsburg (veerry small town near Stuttgart), Paris, Istanbul, Bali. At the moment she lives and works in Berlin.
Diana Menestrey, born 1985 in Bogotá, Colombia. In 2009 she completed her Fine Arts Studies at the Universidad Nacional de Colombia, later on did further studies in experimental animation at the Pontificia Universidad Javeriana, Bogotá. During her studies in Colombia she made part of a charity foundation working with children in poor neighbourhoods with severe difficulties in Bogotá. Here she led the art project Desarrollo de la Creatividad (Developing Creativity).
In 2014 she finalized her Studies as Postgraduate Student at the KHM with the experimental documentary film "OWAMI- I am…". The film has taken part of festivals such as DOKFest München, Duisburger Filmwoche 2015, Message to Man International Film Festival in San Petersburg, Russia, it received a special mention in the International Documentary Category at the 11th Monterrey International Film Festival. She was awarded the Spiridon-Dumont Prize 2015 for her artistic film work. In January 2016 she also was awarded a Start-Up grant by the Mediengründerzentrum NRW as co-founder of the VAMOS Animation studio. Her work has been shown in several international art exhibitions and film festivals in USA, Germany, Argentina, Colombia, Mexico and Brazil, among others.
She lives and works in Cologne.
Camilo Colmenares, Born 1976 in Bogotá, Colombia. 2004 Diploma from the Film School of the National University of Colombia, Bogotá campus.
Founding member of Laboratorio Kinoclaje (Colombian Film Recycling Association) in 2005.
Kinoclaje is founded as a creation lab for different audiovisual projects. The main objective is the production of unconventional animation starting from recycled audiovisual material.
In 2014 he finished his postgraduate studies at the Academy of Media Arts Cologne (KHM).
He cofounded Vamos Animation in 2016, an animation studio for animated transmedia projects based in Cologne.
Nazgol Emami was born in Teheran/Iran. At an age of 6 she moved with her family to Germany.
Nazgol Emami completed her studies in Visual Communication at the University of Wuppertal in 2008. From 2009-2012 she completed a postgraduate degree at the Academy of Media Arts in Cologne with a focus on experimental film and documentary film. She works as a freelance graphic designer for various TV stations and realizes live directorial projects for festivals. At the theater she developed the videos for productions by Sebastian Schug, u. a. at the Staatstheater Karlsruhe.
---
Sandra Dajani Director
Nazgol Emami Director
Johanna Bentz Director
Madeleine Dallmeyer Director
Camilo Colmenares Director
Diana Menestrey Director
Khaled Nawal Director
Birgit Schulz Producer Bildersturm Filmproduktion GmbH
Project Title (Original Language): grenzenlos – Geschichten von Freiheit & Freundschaft
Film Type: Animation, Documentary, Experimental
Runtime: 1 hour 19 minutes
Completion Date: November 12, 2017
Country of Origin: Germany
Country of Filming: Colombia, Germany, Jordan, Syrian Arab Republic
Shooting Format: Digital
Aspect Ratio: 16:9
Film Color: Black & White and Color
First-time Filmmaker: No
Student Project: No