Description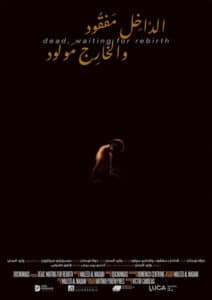 Wael, A Syrian citizen telling his story of his arbitrary arrest for simply belonging to a small town in Damascus called Al Moadamyeh (المعضَّمية) that is known to be against the Syrian president Bashar Al Assad regime, and one of the first cities that has marched in the streets of the capital. His story dives in to sharing the mentality of going through solitary confinement and constant torture in one of Bashar Al Assad's political detention centers that are spread across my home country of Syria. Imprisoned under the brutal belief of no return to the outside world, lost in an endless path where death is the final, and only conclusion.
(Dead, waiting for rebirth) is an emotional and mental journey going through the human condition inside the political detention centers that are serving the iron fist of Al Ba'ath Party by filling them with innocent individuals who reflect disapproval of the current political regime in a country torn apart by an ongoing upraise since 2011.
---
Director Biography – Waleed Al Madani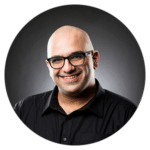 Syrian, born and raised in the United Arab Emirates, freshly graduated from a 2 years joint master degree program called DocNomads, which takes place between Portugal, Hungary and Belgium, specialized in directing documentaries.
Did my bachelor's degree in business managements, specializing in Entrepreneurship in UAEU (United Arab Emirates University) a friend of mine gave me a 45 minutes workshop in Premiere Pro Elements in 2010 and my world stood still and rotated backwards, ended up interning and working in Abu Dhabi Media Zone for over a year in filming and editing, got a freelancing license as a camera operator and a film editor in December 2013, and have been freelancing ever since.
---
Director Statement
I was born and raised in the United Arab Emirates, far from Syrian's political ramifications on its people, but my family had to live under neath it, specially during the Hama Massacre of 1982, where thousands were killed by Syria's military forces, and thousands were captured and jailed arbitrarily without duo process for years under constant torture and humiliation, sometimes in solitary confinement, sadly all my uncles have had a taste of that, and one was incarcerated for over 12 years.
---
Credits
Waleed Al Madani
Director
The Shiekh of Mussafah (2014), Friendship Croassroad (2018), The Puppet Gene (2019), A letter from Al Barzakh (2019), Dead, waiting for rebirth (2019)
Docnomads
Producer
Wael
Voice Over
Waleed Al Madani
Cinematography
Waleed Al Madani
Editing
Waleed Al Madani
Sound Editing
António Porém Pires
Sound Design / Mixing
Domenico Centrone
Reenactment
Nathalie Rbeiz
Sound recording
Waleed Al Madani
Colorist
Dima Lababidi
Translation
Faisal Al Jadir
Proofreading
English
subtitles
Marta Andreu
Project
Development
Consultant
Isabela Monteiro de Castro
Editing Advisor
Victor Candeias
Supervisors
Tiago Hespanha
Supervisors
Margarida Cardoso
Supervisors
---
Specifications
Project Title (Original Language): الداخل مفقود، والخارج مولود
Project Type: Documentary, Student, Short
Genres: Human rights, Essay, Syria, Refugee, Torture, Incarceration, Dictatorship
Runtime: 19 minutes 8 seconds
Completion Date: January 1, 2020
Country of Origin: Portugal
Country of Filming: Portugal
Language: Arabic
Shooting Format: Digital
Aspect Ratio: 16:9
Film Color: Color
First-time Filmmaker: No
Student Project: Yes