Description
Freedom Stories is a collaborative feature documentary giving voice to former refugees who arrived in Australia seeking asylum and endured years in mandatory detention and/or on Temporary Protection Visas. Now, more than a decade since their arrival, they are all Australian citizens and their inspiring & poignant stories can finally be heard.
---
Director Biography – Steve Thomas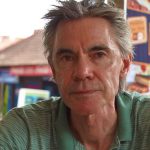 Steve Thomas is an award winning independent documentary maker.
His previous documentary feature 'Hope' told the story of SIEV-X survivor Amal Basry. It won the ATOM Award for Best Social/Political Documentary and was a finalist in the Australian Human Rights Awards and Australian Directors Guild Awards (see http://www.hopedocumentary.com.au).
His earlier films include 'Black Man's Houses' and 'Harold', two ABC TV documentaries examining black-white history in Australia. The former won a Dendy and the Rouben Mammoulian Award at the Sydney Film Festival. He won the AFI Award for Best TV Documentary with his exploration of multiculturalism in 'The Hillmen – A Soccer Fable' and a United Nations Association Media Peace Award for 'Least Said, Soonest Mended', an exploration of his twin sister's adoption story.
Steve's interest in asylum seeker issues began with the making of 'Welcome to Woomera' for ABC TV and 'Freedom Stories' completes a trilogy dealing with this subject (see www.freedomstoriesproject.com).
Steve has an MA by Research in the ethics of documentary making and is currently completing a PhD on reflexivity and ethics that involves an examination of the making of 'Freedom Stories'.
---
Director Statement
I first began meeting asylum seekers while making 'Welcome to Woomera' (2002). I got to know detainees from the Woomera Detention Centre who were then in community detention but the Immigration Department would not allow them to tell their stories on film.
My next film 'Hope' (2008) featured the late Amal Basry, who survived the SIEV X people smuggling disaster in 2001 only to die from cancer five years later in Melbourne. Amal refused to be silenced about her experiences and in travelling around Australia with the film I met more former asylum seekers, who had all been through the experience of Australia's unique system of indefinite mandatory detention followed by Temporary Protection Visas (TPVs were abolished in 2007 but recently reinstated).
I decided to collaborate with some of these people in telling positive stories about their contributions as new Australian citizens. Rather than making a 'political' film I simply wanted to introduce former asylum seekers to audiences that may never have met a 'boat person', because my experience of them was completely counter to the negative labelling and scapegoating that predominates in the 'refugee debate'.
"I wanted to get that message across, the message that we're not as different as people portray us, in the media especially. We're just normal people, we're all Aussies too…" Jamila Ahmadi, student.
I soon realised that for many it had taken the better part of a decade to get their lives back on track and start achieving something. To reap the benefit of hindsight I decided to work with participants who arrived in detention around 2001 – the controversial period of the Tampa, the 'children overboard' affair and the Howard Government's 'Pacific solution'.
My starting point for filming was 'what these people are doing now' but as I got to know them it became apparent that most remain deeply affected by their experiences of the double 'limbo' of detention and TPVs. I was struck by the direct correlation between the psychological damage done and the time spent in detention and on TPVs, as well as age on arrival. So this became a film not just about our shared humanity and the enthusiasm and resilience of people forced to seek a new home, but about how they are facing past traumas for which we all share some responsibility.
"If you gain something you lose something. Nothing's for free. I've paid a very high price for everything I've gained today." Arif Fayazi, construction manager.
Freedom Stories features a dozen participants from a range of Middle-Eastern backgrounds living across four states, some of whom were children when they arrived. They spent between several months and several years in detention and most spent 3 – 4 years on TPVs. Each has their own story and with the Federal Government claiming to have 'stopped the boats' it is time those stories were heard.
---
Steve Thomas Director HOPE (2008, 104′, feature doc) WELCOME TO WOOMERA (2004, 55′, ABC TV) LEAST SAID, SOONEST MENDED (1999, 52′, SBS TV) THE HILLMEN – A SOCCER FABLE (1996, 55′, SBS TV) HAROLD (1994, 56′, ABC TV) BLACK MAN'S HOUSES (1992, 58′, ABC TV)
Steve Thomas Producer
Lisa Horler Producer
Uri Mizrahi Editor
Jenni Meaney Director of Photography
Philip Bull Director of Photography
Peter Zakharov Director of Photography
Brett Aplin Original Score
Film Type: Documentary
Genres: ASYLUM SEEKERS, REFUGEES, MIGRATION, SOCIAL ISSUES, POLITICS
Runtime: 1 hour 39 minutes
Completion Date: April 1, 2015
Production Budget: 200,000 USD
Country of Origin: Australia
Country of Filming: Australia
Film Language: English
Shooting Format: Digital
Aspect Ratio: 16:9
Film Color: Color
First-time Filmmaker: No
Student Project: No