Description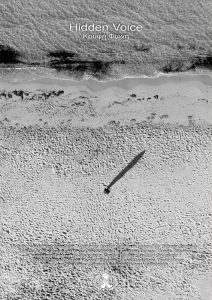 A symbolic figure of a woman is walking next to the sea. She wants to connect with the environment, feel the sun, breath the fresh air, when suddenly a strange sound disturbs her calm. The sound source is indefinite. The woman approaches the sea and the sound gets louder. The sound invites her to follow the source. She walks into the sea until her face touches the water. The woman now clearly hears voices, cries and screams of people that exhale out of the sea. A soundscape brings to her scenes from the rescue of refugees.
---
Director Biography –
Ifigenia Dimitriou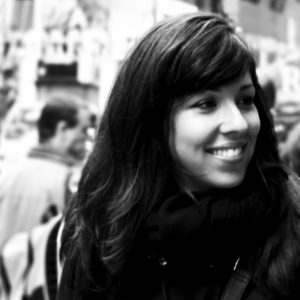 Ifigenia Dimitriou graduated from the Architectural School of the National Technical University of Athens, continued her postgraduate studies in Museology at the Technical University of Barcelona and later in the New York Film Academy, combining her knowledge in Architecture with her special interest in Filmmaking. With a Scholarship she studied at the Film School of the Queen Margaret University.
From 2007 she maintains her Architectural Office "ifostudio" in Athens and at the same time she is collaborating with the Ministry of Culture in the field of Exhibition Design and Monument Restoration, using her experience on creating Documentaries (mainly Archaeological) and Audiovisual Productions for Museums and Exhibitions. She directs Fiction Short Films as well as Commercials for Web and TV Advertising. Some of her Short Films have been participated and awarded in International Film Festivals.
Director Statement
Ifigenia Dimitriou is an Architect/Film Director, who combines Architecture with Filmmaking through Fiction, Documentaries, Audiovisual Productions and Advertising. Architecture and Film enables subversive awareness on developments that involves space, time and people.
---
Director
Butterfly Co., Conservation, Cure, Ancient Pleuron
Editing
Butterfly Co., Conservation, Cure, Ancient Pleuron
Sound Design
Butterfly Co., Conservation, Cure, Ancient Pleuron
---
Project Title (Original Language):Κρυφή Φωνή
Project Type:Short
Runtime:3 minutes
Completion Date:April 10, 2020
Production Budget:500 EUR
Country of Origin:Greece
Country of Filming:Greece
Language:Modern Greek (1453-)
Shooting Format:Digital
Aspect Ratio:16:9
Film Color:Black & White
First-time Filmmaker:No
Student Project:No