Description
The ethnographic film Homeland presents the intimate stories of three forced migrants from Syria and Yemen, who are uniquely building up a new life in Berlin, Germany. As the filmmaker is closely immersed into the everyday lifeworlds of the newcomers, the film gives a raw representation of their process of adjusting to a foreign culture and environment; the desire to be included in new communities; and the reality of feeling lonely and often homesick. Accordingly, the research explores what 'feeling at home' means in this context. Thereby the film offers a personal, unique and alternative voice on (im)migration and challenges the often too generalized political representations of 'the refugee' – and their particular situations and needs – in a European context.
---
Director Biography – Nina Wendel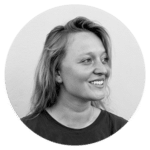 Nina Wendel is a visual anthropologist from the Netherlands. She has a passion for ethnographic film and storytelling, and a great concern for social justice. This translates into a vivid interest in migration and home making practices: how do people perceive, remember and reclaim (the feeling of) 'home'? This personal fascination grew into a more political concern, as its relevance regarding (forced) migration flows and globalisation increased, and is now the focal point in her work.
---
Credits
Nina Wendel
Director
---
Specifications
Project Type: Documentary, Student, Short
Runtime: 27 minutes 18 seconds
Completion Date: February 11, 2021
Country of Origin: Netherlands
Country of Filming: Germany
Language: Arabic, English, German
Shooting Format: Digital
Aspect Ratio: 16:9
Film Color: Color
First-time Filmmaker: Yes
Student Project: Yes – Alice Salomon University, Berlin