Description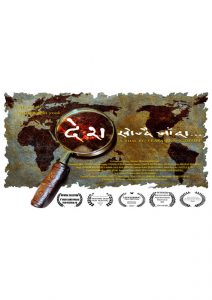 Desh Khojdai Janda (In Search of a Nation) film narrate more then 120,000 forgotten Nepali-speaking Bhutanese citizen from Bhutan. Who had lived 2 decade and some are still living in refugee camp in Jhapa and Morang Nepal. Their years of repatriation struggle to their homeland continue with the character Karbari kaka.
---
Director Biography – Prakash Angdembe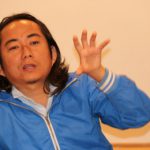 Prakash Angdembe (1980) a multidisciplinary writer, poet, photographer, and movie director is from the top of the world Nepal. In 1992 BS, at age 12, he entered an art field by writing a drama Aanyayako Aantya – "The End of Injustice", first he ever directed and performed on the stage. He is a self-taught passionated hard working soul. He has published four books of poems, short stories, and drama in Nepali. To date, he has staged more than one and a half dozen dramas and edited more than two dozen literary magazines and books. He has received more than 50 national and international awards for his contribution on drama, literature, and photography. Angdembe loves to work with youths encouraging them on creatives does. He is the director of Gantabya Theatre Damak, beautiful city in Eastern Nepal. He owns his own film company named Line Cross Movies which produces both feature films and short movies and also do creative workshop and training related to cinema. Desh Khojdai Jada "In Search of a Nation", is his first feature film as a director, which received national best feature film and awarded Fewa Award in Nepal International Film Festival 2018.
---
Director Statement
I was born in a rural village of Jhapa district located in South East of Nepal. My father married my step-mother and left home, so I was raised by my mother. Due to poor economic condition, my childhood was spent in sheer scarcity. I had to knock the doors of others and sometimes I was even homeless. I came to Damak in search of opportunities and that got me connected with Bhutanese Refugee Camp located nearby. I found myself in their pain and suffering. I realized, though I was homeless, my pain was not comparable to them because they don't have country. How does it feel to be a stateless person? That question kept bothering me for a long period of time. Through this film, I have tried to search the answer to that question.
---
Prakash Angdembe Director Co-Conceived / Writer / Director
Pralhad Gurung Art Director Co-Conceived / Art & Post Production Director
Upendra Subba Screenplay Screenplay
Hemanta Budathoki Key Cast "Karbari Kaka"
Baboo Bogati Key Cast "Biru"
Meena Koirala Key Cast "Karbari Kaki"
Aruna Karki Key Cast "Maili"
Sarita Oli Key Cast "Santi"
Tibbat Rai Key Cast"Arjun"
Project Title (Original Language): देश खोज्दै जाँदा…
Film Type: Documentary, Feature
Genres: Drama, History
Runtime: 1 hour 45 minutes 50 seconds
Completion Date: February 25, 2016
Production Budget: 60,000 USD
Country of Origin: United States
Country of Filming: Bhutan, India, Nepal
Film Language: Nepali
Shooting Format: RED 4K
Aspect Ratio: 2.39 US
Film Color: Color
First-time Filmmaker: Yes
Student Project: Yes