Description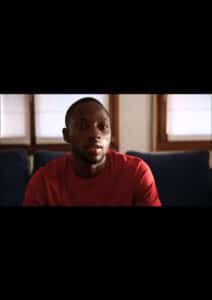 Kaba is a documentary about the life of Kaba Mohamed, a 22-year-old Ivorian who decided to leave his country to regain his safety.
The decision to leave his hometown has unleashed many other episodes eventually crossing the continent in order to re-establish himself in a place where he can create a normal life.
---
Director Biography – Alexandra Vogel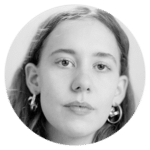 Alexandra Vogel is a film-maker born and based in Bucharest, Romania. After finishing high school she went in 2018 to Rome to study film-making, studying different fields of the film industry such as directing, montage, sound, and script-supervision. After finishing her studies, Alexandra came back to Romania and started to work as a production assistant for television and digital advertising. At the end of 2019, she was invited to for a one-year artistic residence at Fabrica Communication and Research center, working as a multimedia director. She finished her residency at Fabrica in December 2020. "KABA" is one of the documentaries she realized during her residency at Fabrica.
Her future career goals are to continue the path of addressing social issues in a different way through campaigns, films, and other media of communication.
---
Director Statement
I met Kaba through the association Refugee Welcome Italia, an association that helps integrating refugees in Italy, managing to find somebody that can welcome and accommodate them in their house. I was admiring them for a long time and always had a wish to contact them for a future project. And so it happened.
I wanted to make a portrait documentary of a refugee. One portrait that shows the experiences of a refugee will open questions related to other lifes of other refugees."How is the life of a refugee?" "Why did she/he leave, exactly?", "How did she/he feel in these moments?",
"How is she/he now?" – These are one of the most general questions that can come to my mind, before starting the deep questioning.
---
Credits
Alexandra Vogel
Director
Andrà tutto bene?
Alexandra Vogel
Editor
WORLDWIDE QUARANTINE
---
Specifications
Project Type: Documentary
Runtime: 14 minutes 6 seconds
Completion Date: November 25, 2020
Country of Origin: Italy
Country of Filming: Italy
Language: Italian
Shooting Format: CANON DSLR
Aspect Ratio: 2:35
Film Color: Color
First-time Filmmaker: No
Student Project: No