Description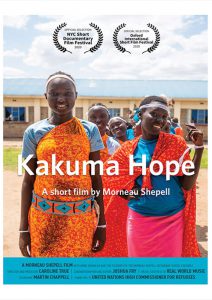 Kakuma Hope
Life in Kakuma, one of the world's largest refugee camps, can be incredibly difficult. Established in 1992, UNHCR's Kakuma Camp is home to more than 190,000 people forced to flee violence, persecution and war. Education is of critical importance with 75% of those living in the camp are under the age of 25 and more unaccompanied minors arrive every day. In Kenya, less than 4% of refugee girls attend secondary school with girls facing many systemic cultural and socio-economic barriers to education.
Kakuma Hope is the story of the Morneau Shepell Secondary School for Girls, the young women and the boarding school making a difference in Kakuma, Kenya.
---
Director Biography –
Caroline True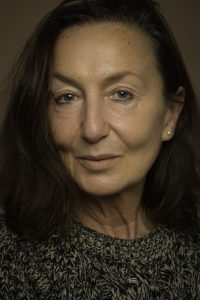 Director Biography: Caroline True
Caroline's career started at Virgin Records in the early 80s. Running the music video department in the '80s, Caroline worked with some seminal artists of their era, including Simple Minds, Culture Club, OMD, XTC, The Sex Pistols and Peter Gabriel. Caroline moved to LA in 1989 to run the music video department at Limelight, a hugely successful production company at that time. Whilst in LA, Caroline was offered the opportunity to work with Jake Scott, Ridley Scott's son. They set up Black Dog Films, a music video production company, which Caroline ran until she returned to the UK four years later to work at Virgin Records again. In the ten years that followed Caroline was the Creative Director at Virgin, working with, among others, George Michael, The Rolling Stones, Janet Jackson, Lenny Kravitz, Mariah Carey and a host of truly incredibly talented video directors and photographers. Caroline worked extensively as Creative Director with George Michael on his music videos, photo sessions, becoming his personal photographer, she produced his film A Different Story, co-produced and co-directed his film, George Michael, live at the Palais Garnier.
Director Statement
After years of working as a high profile Creative in the music business, I couldn't have imagined anything more powerful or a bigger honour than having been asked to make the world aware, by film, of Kakuma, and particularly the girls who attend the Morneau Shepell School there. It is inconceivable to me that in this day and age people, particularly children have no choice but to live with barely any 21st century basic facilities….. no bathrooms, no kitchens, no sanitation, not enough food to eat, some with not a dry roof over their heads. My Hope is that Kakuma Hope will bring their plight to worldwide attention in order for their Hope to be realised. One of the girls from the camp, who I subsequently met in Toronto, is now at University in Toronto studying to be a neurosurgeon, in order that she can help others which was the common thread/theme to everyone I spoke to at the school
---
Director
George Michael, Live at the Palais Garnier
Producer
Producer: George Michael, A Different Story & George Michael, Live at the Palais Garnier
---
Project Type:Documentary, Short
Genres:Documentary, short
Runtime:11 minutes 56 seconds
Country of Filming:Kenya
Language:English
Shooting Format:Digital
Film Color:Color
First-time Filmmaker:No
Student Project:No