Description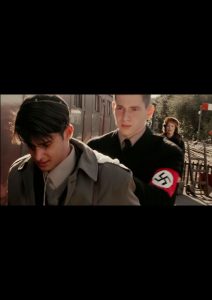 An elderly Kindertransport survivor revisits the scene of his first love. After all these years, it's time to say goodbye.
Kinder is a poignant story about a Kindertransport boy now in his eighties. Soon after his arrival in England as a fifteen year old boy, Ralf Newman buried his Jewish identity in Bournemouth and then left the South Coast nursing a broken heart. This story follows him back to the seaside town where he is compelled to dig up his roots. Beneath this simple tale of lost love is a universal story of memory and identity.
---
Director Biography – Krysten Resnick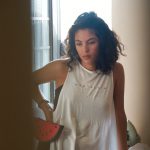 Krysten Resnick is a writer and director, represented by The Artists Partnership. Her first short, 'Benny and Jack's Flying Machine' premiered at Toronto International Film Festival Kids and went on to be screened at prestigious venues including MoMA in New York and the ICA in Boston. Her latest short 'Finding Hope' has just been released and has already won Best Indie Film at the Los Angeles Film Awards amongst a host of other awards. She is currently in development with a production company for a feature film based on her own original screenplay.
Director Statement
When the screenwriters Janet and Tom first approached me with Kinder, the project spoke to me in a very personal way. My grandmother had just died. Grandma Rose was an indomitable Jewish woman who, along with her family, fled Poland for the United States. The timing of the arrival of the Kinder script crystallised my need to tell a story touching on her experiences
I have always thought of myself as 'jew-ish' – my mixed heritage inspires me but has also planted in me an understanding of the alienation experienced by the outsider. I come from a family of refugees and immigrants and now find myself an immigrant in the United Kingdom. Kinder is a story that looks into the heart of a refugee. It illuminates the pain and pleasure of that situation. The feelings of permanent loss and the excitement of the dive into the new and unknown. It gives flesh to recent history and asks the viewer to consider what has changed since the dark days of the 1930s when Ralf Newman was a boy. It offers hope too, as it follows the journey of a man who found a future but never forgot his past.
---
Krysten Resnick Director BENNY AND JACK'S FLYING MACHINE ; NOTHING GOLD ; FINDING HOPE ; IF ONLY ALICE COULD ; ALL GOOD THINGS (Feature)
Janet Eisenstein Writer Obeying The Angel, Upstairs at the Gatehouse ; excerpt from STROKE broadcast on BBC 2 'Britain in a Day'
Tom Fry Writer Creator & Writer, BRIEF LIVES, BBC Radio Four ; Writer, DOCTORS, BBC 1
Janet Eisenstein Producer
Nathan Neuman Producer
Nathan Cortese Key Cast Theatre: The Odyssey (Odysseus and Zeus) ; We Found Future. Screen: Juan in Waves (Feature Film) and a number of short films. TV Commercials: Charity video for United Colours of Benetton ; T-Mobile campaign
Sophie Bokor-Ingram Key Cast
Lawrence Werber Key Cast 2000, Feature Film, Zeidel, SIMON MAGUS, Selesia/Film Four ; Ben Hopkins 2000, Feature Film, Tubal ; THE MERCHANT OF VENICE, RNT/Performance Co, Trevor Nunn
Janet Lew Key Cast Happy Valley, BBC ; Emmerdale, ITV ; Inspector George Gently, BBC ; Coronation Street, ITV ; Shameless, Channel 4
Film Type:Short
Runtime:18 minutes 40 seconds
Completion Date:November 12, 2017
Production Budget:10,000 GBP
Country of Origin:United Kingdom
Country of Filming:United Kingdom
Film Language:English
Shooting Format:Digital 4K
Aspect Ratio:1.85:1
Film Color:Color
First-time Filmmaker:No
Student Project:No