Description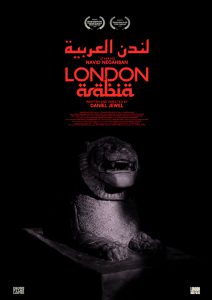 A border in Europe. A painting by Paul Klee. A poem by Walter Benjamin. A film about yesterday and today, and how difficult it is to recognize one behind the other.
---
Director Biography –
Daniel Jewel
Daniel is a London-based Writer / Director. Born into a family of Classical Musicians, he developed a love of Cinema from an early age, after watching his parents play in a live silent film orchestra.
Daniel began Directing documentaries for Channel 4 in the U.K, focusing on London's Arabic community. He then made his first narrative short DRONE, which starred Ewen Bremner (Trainspotting, Wonderwoman). The film won Best Director Award at the Oscar Qualifying Rhode Island Film Festival and also screened the London Film Festival.
Daniel then Directed the documentary 'THE SECRET WORLD OF FOLEY' about Foley Artists who create Foley sound effects for films at Pinewood Studios. The film won 8 International Awards and was selected as a 'Vimeo Short of the Week'. The film then went viral with over 150 Million Views online.
From the success of his documentary and short film work Daniel won Development funding from Creative England and the BFI for his debut Feature project 'LONDON ARABIA', a London-set narrative thriller.
Daniel recently went into production on a proof of concept short film based on his feature project 'LONDON ARABIA'. The short film went into production with an International cast, including Navid Negahban (Aladdin, Homeland, 12 Strong), Mozhan Marno (The Blacklist, House of Cards), Yrsa Daley-Ward (Shameless), Ryan Gage (The Hobbit), Eric Kofi-Abrefa (Jurassic World) and Fady Elsayed (A Private War). The Feature version is set to go into production in 2020.
Director
The Secret World of Foley, Drone
Key Cast
"Mo"
Homeland, Legion, Aladdin
Mozhan Marno
Key Cast
"Mrs Hassan"
The Blacklist, House of Cards, The Girl Who Walks Alone at Night
---
Project Type:Short
Genres:Drama, Thriller, Crime
Runtime:20 minutes
Completion Date:August 1, 2019
Country of Origin:United Kingdom
Country of Filming:United Kingdom
Language:English
Shooting Format:Digital, Arri Alexa
Aspect Ratio:16:9
Film Color:Color
First-time Filmmaker:No
Student Project:No