Description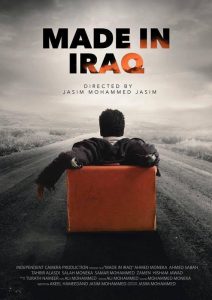 A young guy open his eyes to find himself lonely in an unknown place…Does not remember where he was, or who brought him here, and who is he exactly… He finds a recorded cassette in his bag that contains his diaries, so he tries to start searching about his memory and identity.
Was he a killer? Or innocent? A traitor… or patriotic ??? Through all these Contradictions and Hallucinations we learn a lot of stories taken from the bitter reality of Iraq after 2003.
---
Director Biography – jasim mohammed jasim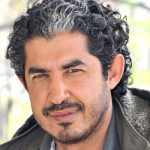 Animator, Director, Cartoonist E-mail: jasim.mo.jasim@gmail.com Mobile / Turkey: 05396206335
Personal Information
Name: Jasim Mohammed Jasim. Place and Date of Birth: Baghdad 1974. Marital status: Married Education: BSc Fine Arts / Baghdad.
Membership:
Member of the Iraqi Visual Arts Association
Member of the Iraqi Artists Association.
Work Experience
1 – Animator 2 – Director 3 – Cartoonist 4 – Judge in Tropfest Australia Festival 2012
Work History: Majalaty wa al mizmar Magazine: Cartoonist, Baghdad. ( 1996 – till now). Lana Company (Animation production for children): Animator, Baghdad. 1999 – 2003. Kurdsat TV: Animator and Director, Kurdistan. 2005. Star Company: Animator, Syria. 2006 – 2009. Manahi TV: show for MBC TV. Films:
The Key, 2005: Animated film. Animator & Director.
1st place winner of Iraqi festival for short films.
So What? , 2006: Animated film. Animator & Director.
3rd place winner of Gulf cinema festival 2010.
Asphalt, 2010: Gulf cinema festival.
Half-Lighted, 2010: Editor
Malmo festival of Sweden 2011,
Gulf Cinema Festival 2011 Best Editing Award,
Beirut Cinema Festival 2011,
Baghdad Cinema Festival 2011 Best ilm techniques.
Flock of Stars 2011: 1st place winner of Tropfest Arabia Abu Dhabi Festival 2011
2nd place winner of Iraq festival for short films 2011.
What If? , 2013: Gulf cinema festival.
New Start, 2014: Baghdad, capital of Arabic culture Festival.
---
jasim mohammed jasim Director
jasim mohammed jasim Writer
Akesl Hameed Writer
jasim mohammed jasim Producer
Ahmed moneka Key Cast
Ahmed sabah Key Cast
Film Type: Feature
Runtime: 1 hour 10 minutes 30 seconds
Completion Date: October 6, 2016
Production Budget: 80,000 USD
Country of Origin: Iraq
Country of Filming: Iraq, Lebanon
Film Language: Arabic, English
Shooting Format: digital
Aspect Ratio: 16:9
Film Color: Color
First-time Filmmaker: Yes
Student Project: No