Description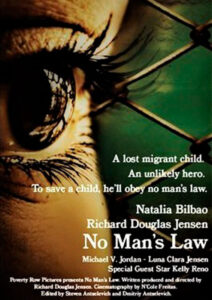 An ex-Border Patrol agent is suicidal because he did the wrong thing and an entire family died. He obeyed orders and failed to rescue a migrant family which was drowning in the Rio Grande River. His soul is damned, he has no future. A mystical fortune teller predicts he will have one chance to escape the darkness. A chance encounter with a lost migrant girl brings his last hope for redemption. Helping an undocumented migrant is against federal law. As he drives cross-country to reunite the lost girl with her family, his plan is discovered and a manhunt ensues. To save this child and redeem his soul he'll obey No Man's Law.
---
Director Biography – Richard Douglas Jensen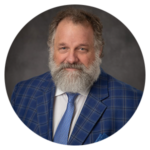 Richard Douglas Jensen made his first film with a Super 8 camera as a teenager. He became a professional actor and worked in television and film in the late 1970s and 1980s. He became a lawyer in 1995 and has worked his entire career representing the disenfranchised in criminal cases. He returned to film in 2017 as associate producer of "Sad Hill Unearthed." Then, in 2020, he self-financed, wrote, produced and directed (and co-starred) in "No Man's Law," his first feature film.
---
Director Statement
I believe the future of our society is based upon our shared humanity, and I believe the independent filmmaker is essential in bringing this message to the world. Film must tell stories of people and their shared humanity. It is vital for the survival of our planet. "No Man's Law" is my first feature film and is step one in my commitment to independent film with social commitment and advocacy.
---
Credits
Richard Douglas Jensen
Director
Richard Douglas Jensen
Writer
Natalia Bilbao
Key Cast"
Morales"
Guernica
Richard Douglas Jensen
Cast
Dukes of Hazzard
Luna Clara Jensen
Cast
Michael V. Jordan
Cast
Musetta Feldman
Cast
---
Specifications
Project Type: Feature
Genres: Human rights, spirituality, action, adventure
Runtime: 1 hour 5 minutes 28 seconds
Completion Date: September 3, 2021
Production Budget: 65,000 USD
Country of Origin: United States
Country of Filming: United States
Language: English
Shooting Format: Digital
Aspect Ratio: 16:9
Film Color: Color
First-time Filmmaker: Yes
Student Project: No