Description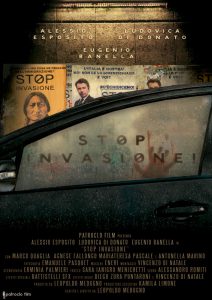 A man wakes up stuck inside his car following an accident, near to him lies his wife, unconscious. Through flashbacks we follow the events that led to the accident while in Italy a mysterious epidemic is spreading. There are those who think that it's happening because of the vaccines, who is ready to swear that it is the fault of a meat-based diet, but until now the most accepted hypothesis is that the disease has started with foregneirs.
---
Director Biography –
Leopoldo Medugno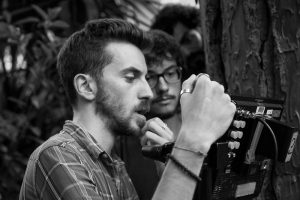 Leopoldo Medugno was born in Rome in 1989. After graduating from High School, he made his debut in 2008 with the short film "Broken Glasses" thanks to which he was admitted, in 2009 to the "ACT Multimedia" Academy in Cinecittà where he graduated in Directing in 2011. Together with Emanuele Pasquet and Vincenzo Di Natale he founded "Patroclo Film", with which he produces and realizes various works including short films, medium-length films, commercials and video clips.
---
Project Title (Original Language):STOP INVASIONE!
Project Type:Short
Runtime:18 minutes 48 seconds
Completion Date:March 4, 2019
Production Budget:15,000 EUR
Country of Origin:Italy
Country of Filming:Italy
Language:Italian
Shooting Format:Digital
Aspect Ratio:2,39:1
Film Color:Color
First-time Filmmaker:No
Student Project:No