Description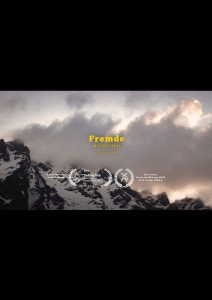 Home and identity are not fixed terms, but flexible constructs that mean something different for everyone. Strangers in the heart of Europe portrayed Carpathian Germans in Eastern Slovakia.
---
Director Biography – Jan Paschen

Born in Hadamar. Grown up in the Westerwald. Living in the Rhine-Main area.
2005 certificate of secondary education. 2008 middle maturity. 2012 upper secondary education. 2011 Trained chemical-technical assistant (environmental analysis).
2012/13 volunteer service in India.
2013 keen interest in the creative industry. Since 2014 studied communication design at RheinMain University of Applied Sciences. 2016/17 semester abroad in Jordan. 2018 Bachelor of Arts with focus on documentary film.
Active as a freelance filmmaker and graphic designer.
Jan Paschen Director
Jan Paschen Writer
Jan Paschen Producer
Joshua Maciejok Kamera
Bianca Büdenbender Sound
Maik Albersmeier Sound design/Mixing
Daniel David Film Music
Jan Eisenbach Animation/Motion Design
Jan Paschen Editor/Cutter
Project Title (Original Language):Fremde im Herzen Europas
Film Type:Documentary, Student
Genres:Documentary, Portrait Series
Runtime:43 minutes 40 seconds
Completion Date:January 1, 2019
Production Budget:9,000 EUR
Country of Origin:Germany
Country of Filming:Slovakia
Film Language:English, German
Shooting Format:RED
Aspect Ratio:2:1
Film Color:Color
First-time Filmmaker:Yes
Student Project:Yes