Description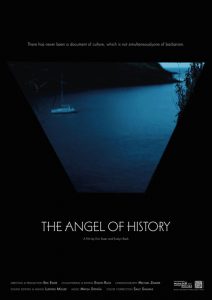 A border in Europe. A painting by Paul Klee. A poem by Walter Benjamin. A film about yesterday and today, and how difficult it is to recognize one behind the other.
---
Director Biography –
Eric Esser
Born in 1975 in Germany, Eric Esser made his first short film in 2003. Upon completion of his studies in media informatics (majoring in "media studies"), he worked for the WZB Berlin Social Research Center. In 2005 he began his studies at the Filmarche Berlin, a self-governed film school where he majored in directing and documentary film making. He is currently a member of the Filmarche Elders' Council and engaged in the AG DOK, a working group for documentary film making.
Since autumn 2014 he has been studying for a Master's Degree in documentary filmmaking at the Konrad Wolf Film University in Potsdam, Germany.
Eric Esser lives and works on Berlin.
---
Project Title (Original Language):Der Engel der Geschichte
Project Type:Documentary, Experimental, Student, Short
Runtime:10 minutes 35 seconds
Completion Date:November 1, 2019
Production Budget:4,999 USD
Country of Origin:Germany
Country of Filming:France, Spain
Language:German
Shooting Format:Digital
Aspect Ratio:1:1.91
Film Color:Color
First-time Filmmaker:No
Student Project:Yes