Description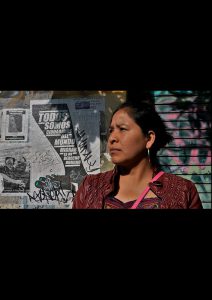 Maria, Petrona, Isabel and Sabina with her husband live in the Mayan-Ixil region of western Guatemala, a land torn by thirty-six-year-long-civil war and now depredated by big corporations.
Their dream is to find decent work in the United States.
Forced to migrate on the routes managed by coyotes because they are too poor, according to the United States' requirements, to obtain a regular Visa, the protagonists blend their voices with tenacity to denounce the violence suffered by smugglers, narcotraffickers and national police during their journey across Mexico.
A tale of Central American migration, woven after the Dia de los muertos, which in a choral and symbolic embrace finally welcomes the characters and tries to heal their wounds.
---
Director Biography – Simona Carnino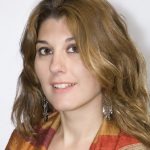 SIMONA CARNINO
She is a freelance reporter and a filmmaker.
Since 2015, she started to focus her work on environmental and migration issues in Italy and Central and South America by using storytelling and video tools.
She is an international aid worker as well. She worked with several Italian and International Ngo, as Amnesty international and she lived for some years in Latin American countries such as Peru, Bolivia, Venezuela and Guatemala.
In 2015 she wrote and directed "Aguas de Oro", her first documentary.
In 2017 she wrote and produced the journalistic web-series "Passaggi- When foreign people make integration".
In 2019 she wrote, directed and produced the documentary "The Power of Passport".
He has published hers works on Internazionale, Sky, Corriere.it, Lifegate, Altraeconomica, among others.
---
Simona Carnino Director
Simona Carnino Writer
M.A.I.S. ngo Producer
Simona Carnino Producer
Alejandro Solalinde Key Cast "He plays himself"
Marta Sanchez Soler Key Cast "She plays herself"
Diego Díaz Morales Photography
Matteo Tambussi Soundtrack and Mix
Pasquale Lauro Soundtrack and Mix
Heidy Rayba Location Manager
Julio Serrano Echeverria Location Manager
Project Title (Original Language):The Power of Passport
Film Type:Documentary
Genres:Migration, gender, Indegenous people, Latin America
Runtime:37 minutes 14 seconds
Completion Date:May 30, 2019
Production Budget:25,000 EUR
Country of Origin:Italy
Country of Filming:Guatemala, Mexico
Film Language:Spanish
Shooting Format:Full HD
Aspect Ratio:16:9
Film Color:Color
First-time Filmmaker:No
Student Project:No