Description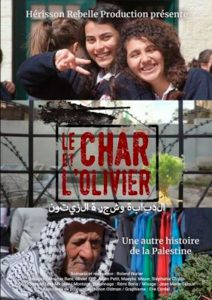 The tank and the olive tree recalls a number of forgotten fundamentals and sheds light on the history of Palestine, (what the media call the Israeli-Palestinian conflict), from its origins to today. Learn from the past to understand the present!
This documentary film brings together geopolitical analysis, interviews of international experts on the subject, historians people, Palestinian and French citizens.
Interviews are illustrated by numerous images taken in the occupied Palestinian territories (West bank) and in the Gaza Strip.
The film offers keys of understanding and wishes to rid the minds of clichés and received ideas!. The thank and the olive tree is educational and will try to interest again all those who the duration of the conflict would have discouraged … and no longer hear : "I do not understand anything"!
---
Director Biography – Roland NURIER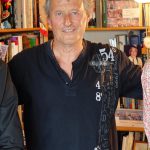 60 years old, lives next to Lyon, the city where cinema was invented. Selfmade film maker. President of an Art and Essay Film Association in the Lyon area. Passionate about cinema and geopolitics. Very involved in community life and local citizens. Very concerned about respect for International Law, Human Rights, and the defense of the environment. Activist in an anti-globalization movement.
---
Roland NURIER Director
Roland NURIER Writer
Hérisson rebelle production Producer
Roland NURIER Key Cast
Project Title (Original Language):Le char et l'olivier
Film Type:Documentary
Runtime:1 hour 40 minutes
Completion Date:September 21, 2018
Production Budget:25,000 EUR
Country of Origin:France
Country of Filming:Palestine, State of
Film Language:French
Shooting Format:Full HD
Aspect Ratio:4/3
Film Color:Color
First-time Filmmaker:Yes
Student Project:No