Description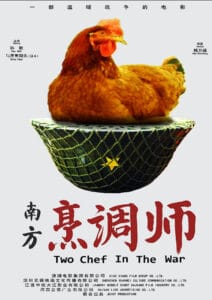 When Hainan was ruled by the Japanese during the World War II, local people felt lost for their future. A local chef named Wen Yukun, who in defiance of the Japanese ban, risked his life to bring Hainan Chicken Rice to his neighbors to comfort them from the psychological trauma caused by the war.
---
Director Biography –
Han Wanfeng
Han Wanfeng, a young national director, graduated from the Beijing film academy with a major in film aesthetics. He is a member of the China film association and a director of the film and television committee of the Chinese academy of ethnic literature. He has written and directed more than 20 films since 1996, among which he is good at ethnic films and food films. His films were included in the Cairo international film festival, Montreal international film festival, Toronto international environmental film festival, India pune international film festival, The vientiane international film festival, Sydney Chinese film festival, Paris Chinese film festival, etc.
---
Project Type:Feature
Runtime:1 hour 42 minutes
Completion Date:October 8, 2019
Country of Origin:China
Country of Filming:China
Language:Chinese
Shooting Format:Digital
Aspect Ratio:2.35
Film Color:Color
First-time Filmmaker:No
Student Project:No