Description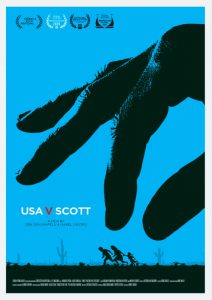 A geography professor awaits felony trial and a possible 20-year-prison sentence for giving food and shelter to migrants in Arizona's Sonoran Desert. The verdict will define how citizens define this country's understanding of right and wrong in the immigration crisis.
---
Director Biography –
Ora DeKornfeld , Isabel Castro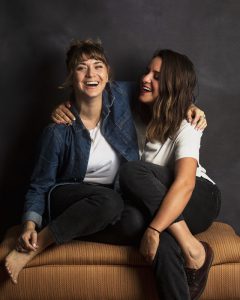 Ora DeKornfeld is an Emmy-award winning video journalist and filmmaker based in Mexico City. She's a former journalist at the New York Times, who uses cinematic documentary storytelling to shed light on the human condition behind the United States' most divisive political issues.
After graduating from the University of North Carolina at Chapel Hill, she went on to create work for the Los Angeles Times, The New Yorker, CNN and Netflix, among others. Ora's independent work has received multiple awards from Picture of the Year International, including first place for Feature Multimedia as well as the White House News Photographers Association and South by Southwest Film Festival. In 2015, she was named on PDN's 20 Emerging Artists to Watch in Film and Video. Her work has been showcased on National Geographic, The Atlantic, The Webby Awards, and the New Orleans Film Festival, among others.
//
Isabel Castro is an Emmy-nominated, award-winning Mexican-American documentary filmmaker and multimedia journalist.
Her directorial debut CROSSING OVER, about transgender asylum seekers, was broadcast by Univision and Participant Media and won a 2015 GLAAD Media Award for Best Documentary Film. She worked on two seasons of the Emmy-award winning series, VICE on HBO and helped launch VICE News Tonight on HBO, as a producer covering civil rights and policy. She was nominated for a News Emmy in 2017.
Her latest short documentary, DARLIN, premiered at the 2019 Tribeca Film Festival and was published on NYT OpDocs. She has worked as a director/producer/cinematographer for The New York Times, The Marshall Project, and Netflix, among others. She is an Artist-in-Residence at Concordia Studio and an inaugural SFFilm/Catapult Fund Fellow.
Director
DARLIN, CROSSING OVER, VICE NEWS TONIGHT, THE NEW YORK TIMES
---
Project Type:Documentary
Runtime:25 minutes
Completion Date:November 30, 2019
Country of Origin:United States
Country of Filming:United States
Language:English
Shooting Format:Digital
Aspect Ratio:16:9
Film Color:Color
First-time Filmmaker:No
Student Project:No