Description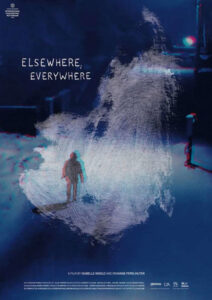 A computer screen, images from the four corners of the world. We cross borders in one-click while another trip's story reach us in bits, through text messages, chats, phone conversations, and an immigration office's questionnaire. It's the journey of Shahin, a 20-year-old Iranian boy who, fleeing his country alone, lands in Greece, then winds his way to England where he claims asylum.
---
Director Biography – Isabelle INGOLD, Vivianne PERELMUTER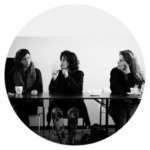 ISABELLE INGOLD is a freelance editor & director. She graduated from La Femis in the editing department. Since then, she has worked with directors as different as Amos Gitai, Vincent Dieutre, Vivianne Perelmuter, Toshi Fujiwara, Barmak Akram, Bojena Horackova…
VIVIANNE PERELMUTER was born in Brazil. After studying philosophy and political sciences in Belgium, Vivianne entered the French film school La Fémis (ex-IDHEC). Her films have been widely presented in film festival worldwide and were awarded on several occasions.
Her first feature, Uncertain Time (Le Vertige des Possibles), was released in Paris and received high critical acclaim by Le Monde, Libération, Critikat, AVoirALire, Le Point, etc. The movie played in Paris for five months and was broadcasted on Ciné+ channel in. It is on the Magritte nomination list for the First Feature Award in Belgium. Vivianne also teaches at the University of Corsica and La Fémis. She is coach at S.I.C.
---
Director Statement
In this film, we didn't hold the camera.
Nobody did.
But there are images, from all over the world.
In this movie, one click is all it takes to cross borders.
In this movie, there are two journeys: a journey through the Internet and that of a young Iranian man who fled his country alone.
In this movie, this young man transforms himself.
And it's to understand this transformation that we made this film
---
Credits
Isabelle INGOLD
Director
Highway Rest Stop
Vivianne PERELMUTER
Director
Uncertain Times
Julie FRERES
Producer
Shahin PARSA
Key Cast
"Himself"
Vivianne PERELMUTER
Key Cast
"herself"
Isabelle INGOLD
Writer
HIghway Rest Stop
Vivianne PERELMUTER
Writer
Uncertain Times
---
Specifications
Project Title (Original Language): AILLEURS PARTOUT
Project Type: Documentary
Runtime: 1 hour 3 minutes
Completion Date: January 25, 2020
Production Budget: 24,000 USD
Country of Origin: Belgium
Country of Filming: Iran, Islamic Republic of
Language: English, French, Persian
Shooting Format: Digital
Aspect Ratio: 16:9
Film Color: Color
First-time Filmmaker: No
Student Project: No