Description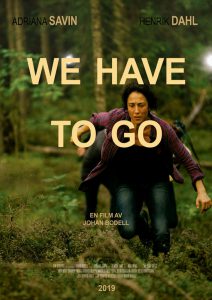 Reports about chaos, panic and troop movements are being broadcast on the radio. Both her husband and kids are away, the war has struck Sweden very suddenly.
Despite this, Lisen and Per decides to head out on the Swedish countryside to track down their kids.
---
Director Biography – Johan Bodell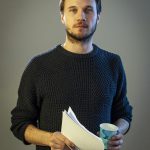 Johan Bodell is an award-winning Swedish Director whose ingenuity, positivity, and compelling storytelling have earned him the reputation as a visionary. Throughout the course of his decade-long career, many of his films have been screened at various international film festivals. Most recently, he was awarded "Best Produced Script" at the Los Angeles Short Film Festival.
At just 11 years of age, Johan began using his family's old VHS camera to create films of his own, including space-themed short films with his friends. His passion for storytelling stayed with him into adulthood and ultimately culminated into his feature directorial debut entitled "The Cabin" (released in 2018, now available on DVD and all VOD platforms), which was picked up by High Octane Pictures for domestic distribution and international sales representation. A globally-acclaimed critical success, this horror film has already earned its investors back the funds they initially put in.
This Spielberg-inspired Film Director is eclectic in his creative tastes and masterfully dabbles in the haunting, dramatic, suspenseful, and everything in between. To him, nothing is more rewarding than a lifetime spent directing captivating stories that touch the lives of people from all walks of life.
Director Statement
I've had the idea of making this short-film for a couple of years now. It's meant to be part of an episodic feature film, where follow different short stories from all around Sweden. I finished my first feature film, The Cabin, earlier this year. And right after the US premiere in LA in March, I felt that I was ready to move on with my next project.
Having spent almost 2,5 years making the feature, it was really pleasant to make a short-film before I start with my next feature project.
I've always been drawn to the fascination of what ordinary people would do in an extraordinary situation. And in this film, we follow what a couple would do to get their kids when the war suddenly starts without any warning.
Since I studied in California in 2012, the most projects I've made has been made with a US cast and crew. Going back to directing in Swedish was hard at first. Everything that came out of my mouth sounded corny, or at least I thought so. But it wasn't long until it felt the way it supposes to.
One thing that strikes me every time is just how friendly and helpful the people in Kilafors, my family and friends who want to do these films with me. Without any questions, people are coming with cranes to lift cars, support from the local government with food for the team and filmmakers in the area who helps out with equipment and their time to make this film possible.
Having a full-time job as a filmmaker during the weekdays, this project has been my nights and weekends now for the past couple of months. But I've surrounded me with an excellent editor, composer, VFX and sound designer who makes my life easier. And makes the film better with their expertise.
/Johan Bodell, Director/Producer
---
Johan Bodell Director The Cabin, Charcoal – A history of a factory, Killer Raise
Johan Bodell Writer
Johan Bodell Producer
Adriana Savin Key Cast "Lisen" Beck
Henrik Dahl Key Cast "Per" Let the right one in, Beck
Ndey Jeng Key Cast
Project Title (Original Language):Vi måste fly
Film Type:Short
Genres:Drama, War
Runtime:12 minutes
Completion Date:January 16, 2019
Production Budget:6,000 USD
Country of Origin:Sweden
Country of Filming:Sweden
Film Language:Swedish
Shooting Format:Black magic URSA
Aspect Ratio:16:9
Film Color:Color
First-time Filmmaker:No
Student Project:No