Description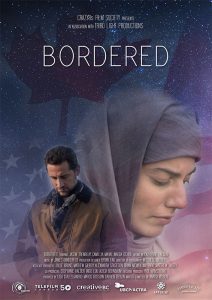 An American border patrol officer is forced to choose between duty and compassion when he apprehends two refugees fleeing the US into Canada.
---
Director Biography – Anaïsa Visser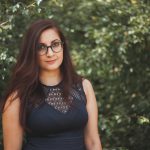 Anaïsa grew up all over the world, namely in Mozambique, the United States, then France, before moving to Vancouver to pursue an undergraduate degree at Emily Carr University. She graduated in 2013 with a BFA in Film, Video and Integrated Media. She dedicates all of her spare time to helping others make their independent films, and to writing, directing, and producing her own independent work.
Her short script Send Us Smokes won the Hot Shot Shorts contest in 2016, and she was a finalist in NYC Midnight's 2017 International Screenwriting Challenge. She was also privileged to receive the 2017 Vancouver Mayor's Arts Award for Emerging Artist in Film and Media. Anaïsa is passionate about storytelling, and hopes to make a career out of writing and directing films someday.
---
Anaïsa Visser Director
Anaïsa Visser Writer Send Us Smokes
Lisa D'Alessandro Producer Killing for Spark
Marco Bossow Producer Bucketheads: A Star Wars Story
Darren Devlin Producer
Jason Tremblay Key Cast"Ray"
Magda Ochoa Key Cast"Fatima"
Camillia Mahal Key Cast "Samira"
Niv Ende Associate Producer Shadow, The Super Alliance
Mitch Baxter Director Of Photography
James Danderfer Composer Bedbugs: A Musical Love Story, Trying
Niv Ende Editor Shadow, The Super Alliance, Luchador
Film Type:Short
Runtime:15 minutes 9 seconds
Completion Date:February 16, 2018
Country of Origin:Canada
Country of Filming:Canada
Film Language:English
Shooting Format:Digital
Film Color:Color
First-time Filmmaker:No
Student Project:No