Description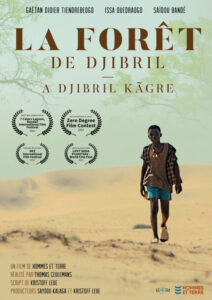 Djibril is a young Sahelian sheperd who travels far to find the forest his grandfather told him so much about. He pays a high price. He is betrayed and abused only to realise that this forest no longer exists. But then his father comes to his aid.
---
Director Biography – Thomas Ceulemans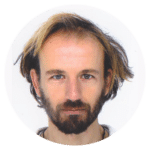 Thomas works both as a documentary filmmaker and as a film director. As he already filmed several human interest documentaries in countries like Tanzania, Myanmar, Brazil, Ghana, Honduras and even Papua New Guinea, the non-fiction world no longer has any secrets for him. In the world of fiction films, his experience ranges from the making of exceptional short films, video clips and even a feature animation film. For his most recent project – "La Forêt de Djibril", he collaborated with the Burkinabese organization 'Hommes et Terre'. This resulted in a captivating short film about the problem of desertification in West Africa.
---
Director Statement
As a filmmaker I look for stories that can change the world. Since 8 years I am working on a trilogy about the importance of nature for mankind. First I made a feature-length animated film about a girl who has to save nature from its extinction. Then I filmed a documentary about the indigenous people of Brazil who are fighting not only for their own survival, but for the lives of everyone on this earth. With the fiction-short film 'La Fôret de Djibril', I end this trilogy with a very relevant contemporary film.
SCENARIO
What really appeals to me about the story of 'La Fôret de Djibril' is that it gives a surprising insight into how the disastrous flows of refugees towards Europe originate. We start at the source of this problem, a small village in the Sahel, and go all the way to where the story ends catastrophically for many, in the Mediterranean Sea. This story, however, is not just an accusation as it provides answers to how these dramatic human flows can be overcome. It is a hopeful and positive story about a difficult and painful subject.
CAST
For the film, we had to look for the main character, a 12 year-old boy leaving his village in search of the forest his grandfather used to tell him about. This was not an easy job as we wanted to make the film in a local language, the Mooré. On the last day of the castings I met Gaëtan. He was a God gift for this project. Throughout my career, I've never been able to work with such an acting talent. With so much feeling and intuition, he plays the role of a boy with a runaway fantasy and knows perfectly how to take the viewer along in the rollercoaster of his emotions. For his fantastic acting alone, this film deserves a nice festival tour.
But also the rest of the cast is a very fascinating ensemble of both Burkinese professional actors and people acting for the first time. The level is incredibly high and shows not only what this African country is capable of, but also why this is the African film country par excellence.
SHOOT
The filming took place in a small northern Burkinese village in difficult circumstances. After all, one of the largest refugee flows on earth is currently taking place in these regions because of the extremism/terrorism there. This made us face the facts every day and made this film even more necessary. This story not only has to be told, but it has to be seen, understood and shared even more.
---
Credits
Thomas Ceulemans
Director
ZOOks
Kristoff Leue
Writer
ZOOks
Kristoff Leue
Producer
ZOOks
Saydou Kalaga
Producer
Gaëtan Didier Tiendrebeogo
Key Cast
Issa Ouedraogo
Key Cast
Saïdou Bandé
Key Cast
---
Specifications
Project Title (Original Language): La Forêt de Djibril
Project Type: Short
Runtime: 39 minutes 59 seconds
Completion Date: January 31, 2020
Production Budget: 100,000 EUR
Country of Origin: Belgium
Country of Filming: Burkina Faso, Senegal
Language: Other
Shooting Format: Digital, XAVC S 4K
Aspect Ratio: 16:9
Film Color: Color
First-time Filmmaker: No
Student Project: No