Description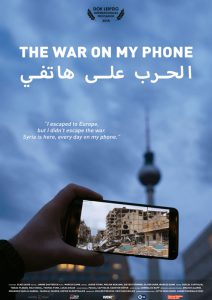 Hundreds of thousands of people have fled Syria to Europe since 2015. They live among us, and yet they are "not really here". Every minute their mobile phones may be transmitting messages and videos from Syria; the war is always present on their phones and they can't do anything about it.
The film portrays four people in Europe torn between these two realities and gives an intimate insight into daily life in Syria through private messages and videos from people inside the war zone:
From D.who is managing a women's center in Idlib, a heavily bombed rebel area, and trying to get on with her everyday life. From Shahinaz's mother and sister, trying to escape to Europe. From Omar's friends inside an area controlled by ISIS and from J. incarcerated in a Syrian prison for more than five years without trial.
---
Director Biography – Elke Sasse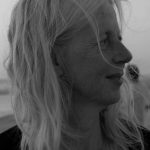 Elke Sasse studied literature in Berlin and worked as a journalist for radio and tv before focusing on documentary films.
Her films centre on people from all walks of life: She documented the daily life of garlic farmers in China or dancehall pensioners in Berlin. She accompanied homeless people on their way through Germany and former slave workers waiting for justice. She found 100 places called Berlin worldwide, filmed old Ukrainian women on a bank discussing politics and searched for the leftovers of the Berlin wall all over the world. Her last film #MyEscape got several awards. It documents escape routes to Europe by using the videos the refugees themselves filmed during their escape journeys.
---
Director Statement
"Working on #MyEscape I discovered the power of non-professional videos. It's not important if a camera isn't stable if it gives you the chance to get inside an empty gas tank in a bus, the chance to understand what it means to escape from a country searching for freedom in Europe. In a way 'The war on my phone' is the second part of the film: A lot of people who could escape are still partly inside the war zone. And again, the material they receive on their phones is very special. It's not anonymous news, it's from people with names and faces."
---
Elke Sasse Director
Holger Preusse Producer
Kristian Kähler Producer
Film Type:Documentary
Runtime:1 hour 30 minutes
Country of Filming:Germany, Switzerland
Film Language:Arabic
Film Color:Color
First-time Filmmaker:No
Student Project:No