Description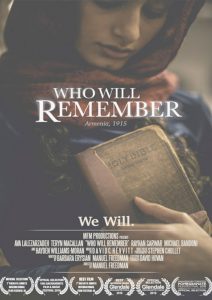 On the eve of the Armenian Genocide, a Turkish soldier (17, Tamir) warns his Armenian friend (16, Alice Zerahian) and her family of the approaching Turkish army and their intent to put an end to the Armenian Question once and for all.
---
Director Biography – Manuel Freedman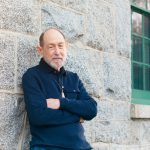 Max is executive producer on Wait Till Helen Comes (2016). He directed and edited a dozen short films for clients in Silicon Valley. Max holds a Bachelor's Degree from Stanford University.
---
Director Statement
It has been my honor to be involved in this meaningful and important story. It is important to remember what happened not only to the Armenians during WWI but to be sure to that no one forgets all the atrocities perpetrated against humanity.
---
Manuel Freedman Director
Manuel Freedman Producer
Barbara Erysian Producer
David Hovan Executive Producer
Barbara Erysian Writer
Manuel Freedman Writer
Ava Lalezarzadeh Key Cast "Alice"
Teryn Macallan Key Cast "Tamir"
Rayhan Sarwar Key Cast "Garip"
Michael Bandoni Key Cast "Papik"
Film Type:Short
Genres:Historical Fiction, Drama, Female Lead, WWI Story
Runtime:18 minutes 59 seconds
Completion Date:April 10, 2018
Production Budget:18,000 USD
Country of Origin:United States
Country of Filming:United States
Film Language:English
Shooting Format:Digital
Aspect Ratio:16:9
Film Color:Color
First-time Filmmaker:No
Student Project:No