Description
Yasmina is a 15-years-old teenager who is passionate about soccer and practices with the team FC SAINT ETIENNE. Originally from Morocco, she is in an irregular situation in France, with her father and his French partner. One evening when she returns from a training, she sees her father being arrested before her own eyes.
---
Director Biography – Ali Esmili – Claire Cahen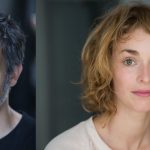 Ali Esmili is an actor, trained at Théâtre National de Chaillot and at ENSATT. Both in theater and in cinema, he worked under the direction of Christian Schiaretti, Christophe Perton and Keiron ("Nous Trois ou rien").
Claire Cahen is an actress, graduated from ENSATT (Ecole Nationale d'Arts et Techniques du Théâtre). She works both in cinema and in theater. Claire also collaborates with the orchestras as a narrator and does voice-over for the radio and the television.
---
Ali Esmili Director
Claire Cahen Director
Ali Esmili Writer
Nelson Ghrénassia Producer
Hana Mekacher Key Cast "Yasmina"
Capucine Valmary Key Cast
Kenza Noah Aiche Key Cast
Wissam Hojeij Music
Eric Dumont Photography
Baptiste Petit-Gats Editor
Film Type:Short
Genres:Drama
Runtime:20 minutes
Completion Date:October 1, 2018
Country of Origin:France
Country of Filming:France, Morocco
Film Language:French
Shooting Format:Digital 4K
Aspect Ratio:16:9
Film Color:Color
First-time Filmmaker:Yes
Student Project:No