Description
A 13-year-old refugee from Afghanistan living in an emergency shelter in Germany joins a Christian boys' choir to save his father who was left stranded in Hungary, and clashes with the strict choir master.
---
Director Biography –
Martin Busker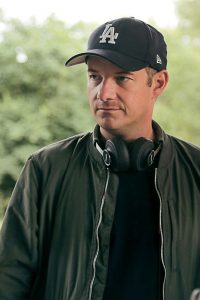 Born in Emden in 1980, Martin Busker lives in Berlin and works as a freelance director and screenwriter. He began his career as an assistant director for various German feature film productions, while also gaining experience in filmmaking by shooting his own shorts. From 2004, he studied feature film direction at the Filmakademie Baden-Württemberg, Germany. His student films were shown at several international film festivals and won a number of prizes. He graduated in 2011 with his mid-length film "Halbe Portionen" (Two and a Half Heroes). "Zoro's Solo" is his first feature film.
Key Cast
"Policemen Achim"
Key Cast
"Protest Leader"
---
Project Title (Original Language):Zoros Solo
Project Type:Feature
Genres:Comedy, Drama
Runtime:1 hour 30 minutes
Completion Date:May 29, 2019
Production Budget:1,000,000 EUR
Country of Origin:Germany
Country of Filming:Germany
Language:German
Shooting Format:Digital
Aspect Ratio:2.35:1
Film Color:Color
First-time Filmmaker:Yes
Student Project:No