Description
Peyman and his friends are a group of Afghan teenagers on the cusp of adulthood, who find themselves stuck in Athens. In limbo but armed with a new-found freedom, they kill time by aimlessly strolling around the city, sharing jokes, rap battles, stories of the past and dreams of the future. As Peyman awaits for news that could shake his false state of harmony, he looks for answers amongst his friends and family, trying to make sense of the world around him through his music and poetry.
---
Director Biography – Giorgio Bosisio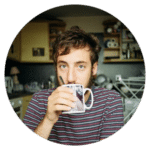 Graduated with distinction from The London Film School in December 2013, Giorgio world premieres his grad film Un pensiero kalašnikov at Venice Film Festival to then continue to other festivals such as BAFTA qualifying Angers Premiers Plans, Kyiv Molodist International, Helsinki International and London Shorts.
Based between London and Milan, Giorgio is a full spectrum filmmaker working as a self-shooting director, editor and DoP for fiction films, docs, music videos and video art. In 2014 Giorgio is Festival Programmer and Event Manager for Inhouse Film Festival, an independent and eccentric Film Festival born in the heart of the creative warehouse community of North London.
Between 2015 and 2017 he worked as Creative Content Producer for London based entertainment company Secret Cinema and in 2017 is initiator and teacher of The Hub Leros Film School, a four month film workshop for the refugee community of Leros, one of the Greek Island hosting reception and identification centres.
Giorgio has just recently finished the post-production of A Youth, a short documentary he self-shot and co-produced with BAFTA winner producer Afolabi Kuti; the film follows Peyman, a young Afghan aspiring rapper coming to age in the limbo of the European asylum system; and he's finishing the post-production of three commissioned short docs he filmed and edited, exploring the impact of climate change on three different Kenyan pastoralist communities – guardians and worshipers of the pristine forests they live in. Giorgio is a restless, curious and imaginative filmmaker with a special interest for intimate character based stories developed within relevant and current socio-political issues.
---
Credits
Giorgio Bosisio
Director
Afolabi Kuti
Producer
Charlotte Carroll
Producer
Peyman Fael
Key Cast
---
Specifications
Project Type: Documentary
Runtime: 39 minutes 59 seconds
Country of Origin: United Kingdom
Country of Filming: Greece
Language: Persian
Shooting Format: Digital
Aspect Ratio: 1:85
Film Color: Color
First-time Filmmaker: No
Student Project: No