Description
Jamaika is also Portugal – an informal settlement in the outskirts of Lisbon inhabited by African migrants and Roma families. Joao, a 54-year-old handyman in the neighborhood is forced to face a new life after resettlement of the community. During the building's teardown, Joao battles between memories and exploring a new life.
---
Director Biography – Alexander Sussmann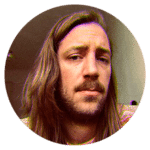 Alexander Sussmann is an award-winning documentary filmmaker from Berlin, Germany. Growing up in the tranquil countryside of West-Germany, Alexander developed the urge to discover the world at an early age. With footsteps in more than 40 countries, he expanded his passion for diverse mindsets, and different social and cultural backgrounds. It was a natural step for him to evolve from the adventurer to a storyteller following the path as a documentary filmmaker. As a filmmaker, Alexander employs his creative freedom in exploring the diversity of human life. He has a humorous understanding in the details of daily life interactions. The duality between the beauty of life and the absurdity of societies are constantly revealed in his films. Furthermore, Alexander believes that cinema is an experience to provoke controversial dialogue with its viewer. In 2011, Alexander completed his bachelors degree in Audio Visual Media at Stuttgart Media University. During his studies, he gained his first professional work experience in arthouse fiction and non-fiction production houses. From 2012 to 2015 he worked in Berlin as a director for the global media company Vice. While working there, he directed and produced several reportages up to 20min length. He co-founded the production company and media agency Tribes. He worked as a commercial director for clients all across the globe providing brand documentaries and social media spots.
After several years in the professional field, it was time for Alexander to move on. The desire to develop an independent and distinctive style as an artist brought him back to university. In 2020 he completed the Docnomads Joint Master Degree program in Documentary Film Directing in three countries: Portugal, Hungary, Belgium. He enjoys the challenge of living and working in foreign environment, which opens new perspectives and experiences. He is eager to broaden his new adventures to create a unique voice in the field of creative documentary.
---
Credits
Alexander Sussmann
Director
Alexander Sussmann
Writer
Victor Candeias
Producer
Joao Domingos Francisco
Key Cast
---
Specifications
Project Type: Documentary, Short
Runtime: 14 minutes 24 seconds
Completion Date: November 1, 2020
Production Budget: 0 USD
Country of Origin: Portugal
Country of Filming: Portugal
Language: Portuguese
Shooting Format: digital
Aspect Ratio: 16:9
Film Color: Color
First-time Filmmaker: Yes
Student Project: Yes
Director Biography – Alexander Sussmann