Description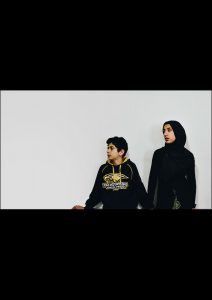 A one shot, twelve-minute film about a day in the life of an Iranian- Ahwazi asylum seeker family, surviving in Australia.
Mohamed is ten years old. Raghad, his sister, is eleven. They are Ahwazi asylum seekers, living with their father in Liverpool, Sydney. These children have grown up without their mother, brother or extended family who are all back in Iran. They have spent seven years in Australia, since arriving by boat with their father, making home however they can and fighting to unite their family.
We meet these young people on their way home from school. They are racing back to check on their father, who is gravely unwell. As the action unfolds, it is clear these children carry enormous
responsibilities for their age, as interpreters, advocates for themselves and their family in a hostile, bureaucratic environment.
In a world where over 65 million displaced people are seeking a new life, free from war and persecution, these two pragmatic children are left in a small apartment, face-to-face with their fate.
---
Director Biography – Ali Mousawi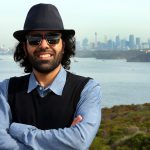 Ali Mousawi is a filmmaker and photojournalist living in Sydney, Australia, originally from Ahwaz, Iran. Ali was the First Assistant Director for the feature 'Revawathaye Natamam' and Cinematographer for the feature 'Qalamranj' both shot in Iran. He made three documentaries in Ahwaz and three films in Australia, including 'Man in the Mirror' which premiered at the Arab Film Festival Australia, 'Scourge in Darkness' which was nominated for the best film award in International New Delhi Film Festival and 'Uncontainable Love' which has been screened at the opening night of Tropfest festival 2018. Ali has recently been engaged as a cinematographer and DOP on projects for ABC's short film 'Queen Briany', 'Uncontainable Love', Museum of Contemporary of Art, Art Gallery of NSW, Camden City Council and Australian Arab Film Festival. He has over 14 years' experience in Ahwaz – Iran working for a variety of news agencies, including as Main Photographer for Fars News Agency (Ahwaz/Tehran) from 2011 to 2013, Group Manager and Photographer for Ahwaz News Agency and Editor in Chief, Photographer at Bejwak Newspaper (Ahwaz) in 2012 and official photographer for Parramatta City Council(Sydney). Ali won first prize in Photography at the City and Media Festival, Ahwaz, 2010, and first prize in the Festival of Journalism in Bandar Abbas (Southern Iran) every year from 2008-2011.
---
Director Statement
The reason I wanted to make this film is that there is a significant number of asylum seekers and refugees living in Australia, under the same conditions as the family in this film. No-one knows about them, it's like they don't exist. Making a film is the best way I know to show the situation to a worldwide audience.
Attempting to tell a complex story in one take, I had to compress the issues and heighten reality, so the message is urgent and real. I wanted to make this story in one take because I want to get attention from media and the global film-making community, so that this film and its story can travel far and wide.
The Australian government treats asylum seekers and refugees as outcasts from mainstream, wealthy society and subjects them to punitive, harsh laws designed just for them to make them struggle, break and return to their countries of origin, where they have fled from. I hope I can reach worldwide audience from inside Australia to all over the world and just show what it is like to live under this pressure.
What has really pushed me to make this film is that there are many people living under bad conditions in Australia and no one knows about them because of the emphasis on nationalistic politics, the 'economy' and the bland obfuscation of government language which denies people's reality. It is like the family in the film is erased and bit by bit, they no longer exist.
That's my main target; to explain what is happening to those people.
Following on from this project, I am going to make this story into a feature film and make the layers of history more apparent, relating one family's circumstances to situations happening to people all over the world, right now.
---
Ali Mousawi Director Man in the Mirror (2015), Beyond Christmas Island (2017), Uncontainable Love (2018), Scourge in Darkness (2018)
Jessica Phoebe Hanna Writer Regime (2018)
Wesam Mojahed Writer
Mohamed Kamel Producer Wintry Spring (2015)
Raghad Savari Key Cast "Raghad Savari"
Mohamed Savar iKey Cast "Mohamed Savari"
Mojahed Mojahed Key Cast "Mojahed Savari"
Jessica Phoebe Hanna Key Cast "Katie"
Marwa Almounajed Co- Producer Oppressed Women (2018)
Caitlin Newton-Broad Executive Producer Las Rosas (2018)
Ali Mousawi DOP Man in the Mirror (2015), Beyond Christmas Island (2017), Uncontainable Love (2018), Scourge in Darkness (2018)
Ali Vaziri Editor The White Limbo (2019), AFAR (2018)
Ingrid Raoul Sound Recordist Queen Biryani (2018)
Mohab Ezz Sound Designers When we born (2019), El Sheta Eli Fat (2013)
Moustafa Shaban Sound Designers
Amber Mosdell Beyond Refuge Project Producer
Wesam Mojahed Production Designer
Curious Works Production Company Riz (2016), Laka (2018), Las Rosas (2018), Prone to the Drone (2019)
Film Type:Short
Genres:Drama, Human Rights, Family, Refugee, Aslyum Seeker, Discrimination, Middle Eastern, Fiction
Runtime:11 minutes 40 seconds
Completion Date:January 21, 2019
Production Budget:12,000 USD
Country of Origin:Australia
Country of Filming:Australia
Film Language:Arabic, English
Shooting Format:4K Digital
Aspect Ratio:16:9
Film Color:Color
First-time Filmmaker:No
Student Project:No