Description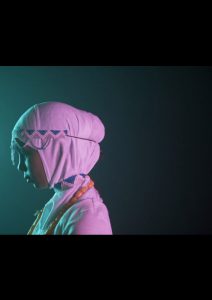 A story made in Australia for the whole world. Young people from migrant and refugee backgrounds use music to call for all cultures to unite and live in happiness and peace. Sung in four languages: Swahili, Dinka, Kinyarwanda and English, their song delivers a strong message to other newcomers about embracing life in a new country, while never forgetting where you come from.
---
Director Biography – Poppy van Oorde-Grainger
Poppy van Oorde-Grainger is a filmmaker and artist specialising in collaborating with communities. Her work has been broadcast on Nickelodeon, SBS and ABC and presented at numerous festivals including London International Festival of Theatre, Japan Media Arts Festival, ImagineNATIVE in Canada and Ars Electronic in Austria.
Poppy won the Fremantle Print Award in 2002 and the Australia Council Kirk Robson Award for young leaders in Community Arts and Cultural Development in 2010.
---
Poppy van Oorde-Grainger Director
Poppy van Oorde-Grainger Producer
Suzanne Worner Marketing and Distribution
Film Type: Music Video, Short, Student
Runtime: 3 minutes 24 seconds
Completion Date: February 13, 2018
Production Budget: 15,000 AUD
Country of Origin: Australia
Country of Filming: Australia
Shooting Format: Digital, 1080p, Sony A7s II
Aspect Ratio: 2.39:1
Film Color: Color
First-time Filmmaker: No
Student Project: Yes