Description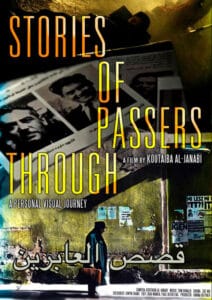 Personal visual diary shot over 30 years, reflecting alienation, fear, escape from propaganda. Using photography and film to deal with the loss of homeland, the missing father, working towards hope.
---
Director Biography –
Koutaiba Al-Janabi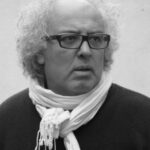 Koutaiba Al-Janabi was born in Baghdad, studied photography and cinematography in Budapest, Hungary. He wrote his PhD thesis on the aesthetics of Arabic cinema. He now lives in London and Baghdad. Koutaiba has worked as cinematographer on several feature films and as producer/director for television companies in Europe. He started directing and producing his own short films and documentaries (The Train, Wasteland, The Ever Restless Man), with several of his films winning awards for his work as a cinematographer and as a director. Koutaiba is also a well regarded still photographer, with his work published and exhibited widely, as well as collected in two books of photography (Far from Baghdad, Foreign Light) His first feature length film as a director Leaving Baghdad, won several prizes, first prize 2011 in Dubai, a British Independent Film Award in 2011 and was nominated for Cinema for Peace Award 2012 in Berlin, special prize in the Monaco Film festival, and very well received by film critics.
He is both the director and writer of "Daoud's Winter", a feature film in pre-production. A further feature film project, "The Window", is in development. "The Woodman" is an experimental film in postproduction, and Koutaiba's visual personal journey, "Stories of Passers Through", a feature film shot over 30 years, had its premier at the 2017 Dubai International Film Festival.
The Woodman in postproduction
Stories of Passers Through (2017, 60 minutes)
Leaving Baghdad, Feature film (2010, 85 minutes)
Daoud's Winter, feature film in pre-production
The Train, Short film (1985, 7 minutes)
Wasteland, Documentary (1992, 22 minutes)
No Man's Land (1998, 6 minutes)
Still Life, Short film (1999, 9 minutes)
My Friend Nassir, Docmumentary (2003, 8 minutes)
The Ever Restless Man, Documentary (2004, 36 minutes)
Baghdadi Correspondent, documentary (2006, 41 minutes)
Against the Light, Documentary (2008, 16 minutes)
7 Days with Gypsies, Documentary (2009, 42 minutes)
10 short films for the Iraqi Memory Foundation (2005)
Director Statement
I shot this feature film bit by bit over 30 years, starting with my leaving Baghdad, Iraq, a personal journey reflecting alienation, longing, fear, escape, with an experimental approach to style and narrative.
One of the motivations for working on this film was my deep longing for my father – a father who was executed, whose body was never found or buried by the family – what effect does this have, how can one handle this? The same is still happening, there are many wars around us raging with the same consequences that I lived through, reflected in this film, that we see daily in the reports of the refugee situation.
I am a witness with my camera throughout my exile, experiencing the world through the lens, with the time lost, the days, the years passing by. This is why I felt that I had to capture my experiences, and process them into one film.
---
---
Project Type:Documentary, Experimental
Genres:road movie, biography, immigration
Runtime:1 hour 7 minutes 10 seconds
Completion Date:July 12, 2018
Production Budget:100,000 USD
Country of Origin:Iraq
Country of Filming:Hungary, Iraq
Language:Arabic, Hungarian
Shooting Format:super 8, 16mm, 35mm, digital
Aspect Ratio:1:1.85
Film Color:Black & White and Color
First-time Filmmaker:No
Student Project:No