Description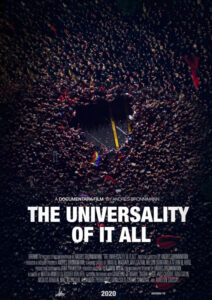 How the friendship between a filmmaker and a refugee is connected to all the major events of the 21st century. An introspection into the topics of human migration, inequality, and climate change, taking place all across the planet.
---
Director Biography – Andres Bronnimann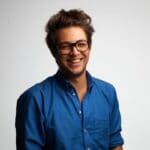 Andres is a Swiss/Mexican independent filmmaker based in Costa Rica and France. Throughout his career, he has traveled to more than 30 countries, creating music videos, web-series, and commercials for different brands, artists, and organizations.
His work focuses on the interconnectedness between the macro and the micro; between socio-political issues and our day-to-day reality. With a defined visual style and a naturalistic approach to storytelling, his portfolio encompasses fiction and non-fiction, short and long format content, yet always with the aim of sparking critical thinking for young global audiences.
Both a producer and a writer, a manager and a creative, he's been involved in every stage in the film production pipeline. "The Universality of It All" is Andres' debut film, nearly 2 years in the making, where he was the only crew member.
Director Statement
I made this film because I want to awaken the critical thinking of my generation, by inspiring them to see the interconnectedness that all global issues share. As a young filmmaker, I want this film to speak and resonate with other young people like me. I want to provide a fresh and nuanced framework in which to analyze the topics of human migration, inequality, and climate change; the issues that keep on defining all of our realities.
"The Universality of It All" blurs the boundaries between film and documentary. It's as intimate and personal, as it is informative and educational. It explains the complexity of human migration by providing valuable data and information, but also by showing how it affects the reality of two friends and their day-to-day lives.
This film is the result of 2 years of passion, sacrifice, and determination. When you watch it, it feels like there was a large team behind it, yet all along, it was only me and my camera. I invested everything I had to make it happen, because I profoundly believe in its message and in its potential. I strongly believe that if more people are able to see the similarities and correlations that we all share, then we'll be able to move our collective debate on these issues forward and ultimately find solutions to the pressing global challenges ahead of us.
---
---
Project Type:Documentary, Feature
Genres:Non-Fiction
Runtime:1 hour 30 minutes 5 seconds
Completion Date:March 15, 2020
Production Budget:100,000 USD
Country of Origin:Costa Rica
Country of Filming:Canada, Costa Rica, France, Germany, Nicaragua, Syrian Arab Republic, United Kingdom, United States, Yemen
Language:English
Shooting Format:Digital
Film Color:Color
First-time Filmmaker:Yes
Student Project:No