Description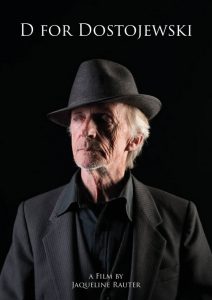 He has nothing more to lose than the clothes he is wearing. He´s a stranger in the city of hope. The mission: get a residence permit. In a few hours he experiences happiness, grief, hope, humility and disappointment. The number "37.501" becomes his destiny. What remains is a novel by Dostojewski. What comes is a letter that reveals evil.
---
Director Biography – Jaqueline Rauter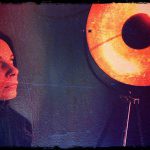 Jaqueline Rauter
first time filmmaker with "D for Dostojewski"
Studies: philosophy & mediacommunication, Alpen-Adria-Universität Klagenfurt/Austria, currently: PHD-student
---
Director Statement
"D for Dostojewski" was the first attempt to create a movie which is based on a complex story that concerns us all, without disposing of much money. It is my personal desire to tell stories. Every single human life is a great story. This is the corner I come from as a writer. To hit peoples emotions by creating big visual stories is the corner where I want to get. This is my statement. This is my passion.
---
Jaqueline Rauter Director
Jaqueline Rauter Writer
Jaqueline Rauter Producer
Gerhard Leeb Key Cast
Marleen Osinger Key Cast
Project Title (Original Language): D wie Dostojewski
Film Type: Short
Genres: Drama
Runtime: 23 minutes 40 seconds
Completion Date: July 17, 2017
Country of Origin: Austria
Country of Filming: Austria
Film Language: German
Shooting Format: Digital
Film Color: Black & White and Color
First-time Filmmaker: Yes
Student Project: No