Description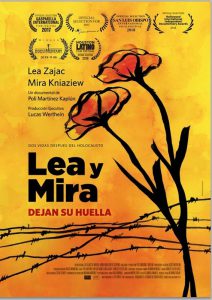 Lea and Mira tells the story of two elderly Polish Jewish women living in Argentina. As children, they were taken to the Auschwitz concentration camp, where they were imprisoned for two years. Having survived such horror was, in their own words, a miracle. The movie depicts the thoughts of these two women who, in the twilight of their lives, transmit their wisdom, their resilience, and their particular way of looking at the world and life after trauma and horror.
This movie pays homage to life and its power to triumph over death, even in the face of terrible suffering.
---
Director Biography – Poli Martinez Kaplun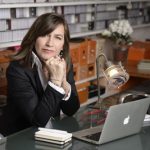 Filmmaker Bio Paula Lorena Martinez (Poli Martínez) Producer / Director
Born in 1967, New York. She currently owns "Productora de Ideas," a production company specialized in documentaries and cultural, commercial and institutional films, based in Argentina. Over the last fifteen years, she has worked as director and production manager of different types of film projects, working on hundreds of documentaries and commercials for major Argentine companies and cultural institutions. She has a degree in Communications issued by the Universidad de Buenos Aires. She also produced and directed documentaries for several television channels, and institutional clients such .
She is LEA and MIRA documentary film director.She is also currently working in a new documentary , a history of the director's mother and great-grandfather, which takes place between Berlin and Buenos Aires. The film is called The House of Wannsee
He speaks and writes fluently in French, English, Spanish
---
Director Statement
Rising right-wing extremism empowered by the normalization of hate in American politics is alarming evidence of how rapidly ignorance and xenophobia can turn violent and systematic. The circumstances, unfortunately, are not as removed as we would like to think from those that allowed Nazism to commit unspeakable crimes. Deliberately designed to hold the attention of younger audiences who grew up in the digital realm, Poli Martinez Kaplún's documentary, Lea y Mira dejan su huella, runs just under an hour in hopes of reminding us that the Holocaust is not in the distant past and that fascism thrives on misinformation. By capturing the testimonies of two Holocaust survivors, Lea Zejac and Mira Kniaziew, the director powerfully presents history in the first person. Both Polish-born women found a new home in Argentina after enduring the horrors of Auschwitz, the epicenter of the German killing machine during WWII. Adopting Spanish as their preferred language, the friends are determined to use their every breath to share their story and warn the world of what discrimination can bring about when matched with populist and nationalistic propaganda. Yet, what's even more outstanding about their accounts is their strength to live with purpose despite the indescribable pain they have encountered. They embody the triumph of the human spirit with humor, wisdom, and a sisterhood unlike any other. The film had its international premiere at the 11th Gasparilla International Film Festival where we sat down with Martinez Kaplún, the granddaughter of Holocaust survivors herself, to discuss her concise, but potent debut work.
---
Poli Martinez Kaplun Director
Poli Martinez Kaplun Writer
Nora Acrich Writer
Lucas Werthein Producer
Carlos Winograd Producer
Lea Novera Key Cast
Mira Stupnik Key Cast
Project Title (Original Language): Lea y Mira
Film Type: Documentary
Runtime: 52 minutes
Completion Date: March 4, 2017
Production Budget: 85,000 USD
Country of Origin: Argentina
Country of Filming: Argentina
Film Language: Spanish
Shooting Format: digital
Film Color: Color
First-time Filmmaker: No
Student Project: No