Description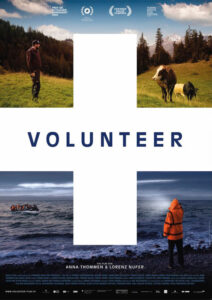 A film about the unprecedented Swiss grassroots movement of regular citizens who rise to aid thousands of refugees stranded at the European borders.
---
Director Biography – Anna Thommen, Lorenz Nufer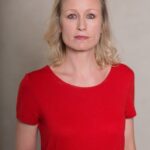 2013 Neuland (Unknown Territory), feature documentary film, 90 min, director, author, editor, ZHDK & Famafilm. First Steps Award Berlin, Prix du Public at Solothurn Film Festival, Nomination Swiss Film Prize, CIVIS European Media Prize for Integration, Main Prize Zurich Film Festival, Audience Award Bern Film Prize, Horizonte Film Prize Fünf-Seen-Festival, Audience Award Augenblick Festival Strasbourg, SOS-Documentary Prize DOK.fest Munich, Camerimage Bydgoszcz, DocPoint Helsinki, Max Ophüls Preis Saarbrücken FF, Zlin IFF for Children and Youth, successful distribution in cinemas and tv (e.g. POV PBS, USA)
2008 Second Me, short documentary film, 20 min, director, author, editor, HSLU. Jury-Prize & Audience Award at Kurzfilmtage Winterthur, Basel Film Prize "Best short film", Swiss Youth Film Festival Prize "Best Graduation Film", Best Documentary at Upcoming Film Makers, Visions du Réel Nyon, Message to Men St. Petersburg, Uppsala Int. Short FF, Festival de Cine de Huesca, It's ALL True International Film Festival Sao Paulo, Solothurn Film Festival, Kasseler Dokumentarfilm- & Videofest, filmOM!
---
Director
Neuland (Unknown Territory), Second Life
Writer
Neuland (Unknown Territory), Second Life
Producer
The Naked King, Eisenberger, A Trunk Full of Carrots
---
Project Type:Documentary
Runtime:1 hour 33 minutes
Completion Date:September 25, 2019
Production Budget:550,000 CHF
Country of Origin:Switzerland
Country of Filming:Greece, Italy, Switzerland
Language:Arabic, French, Italian, Swiss German
Shooting Format:Digital
Aspect Ratio:16:9
Film Color:Color
First-time Filmmaker:No
Student Project:No